Introducing the Team – Dawn Jewell-Machado
Our newest addition to the group is a real spit fire named Dawn Joanne Jewell-Machado. She was born in Hamilton on August 6, 19something to Pat and Don Hinkley who have recently celebrated their 60th wedding anniversary. Dawn is the loving mother of 2 kids, Gregory and Jessica and three step children Christina, Dylan and Justin, a cat named Bella, and a beautiful Koi pond with about 100 fish! Her husband Joe is an avid fisherman and great father to all of their children and they are currently in Mount Hope.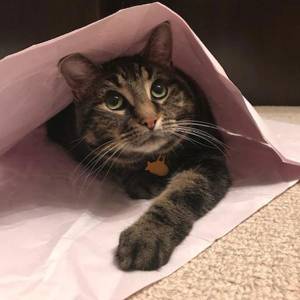 As a child Dawn was quite a tom boy. She was always climbing trees, and breaking records at track and field all through school. Baseball, basketball and volleyball were  her favourite sports. She competed in the Canusa games and finished in the top 3 for the 200 & 400 meter dashes. Her post secondary accomplishments include Investments and Insurance Licenses as well as most recently her Realtor's Registration.  This is by far her best and most proud academic accomplishment and is what she will do for the rest of my life.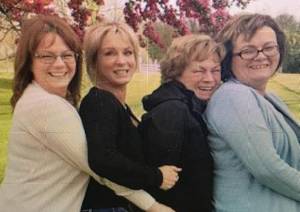 She loves to travel, when time allows it and cooking and dancing in her kitchen with the music turned up! She is blessed with so many friends who fill her life with great memories and laughter as does her family.
Dawn absolutely thrives on helping others and truly gets equally as excited for her clients when she helps them find their dream home. Soon to be a Waterford Warrior…she hopes to serve this area as a trusted Realtor in the Norfolk County for years to come. With a strong faith and love for all, she sees this as an accomplishment and a blessing and can't wait to meet the area residents and business people and gain long term forever lasting relationships with them!
Red wine is her most favourite guilty pleasure, especially Napa Valley Cabernet. She loves to hike, bike, fish, camp, dance, cook, entertain, swim, horse back ride and she loves to help people decorate their homes and shop. Animals, elderly people and children put a smile on her face. Her favourite colour is blue. Her favourite meals are rib steak the bbq and Thai food, and her favourite ice cream flavour is banana fudge.
Her life goal is to travel the world some day or at least see as much of the world as she can for one year straight after she retires  (if she retires that is ). She will likely not ever retire from Real Estate as she has way too much fun with people and thrives on helping others.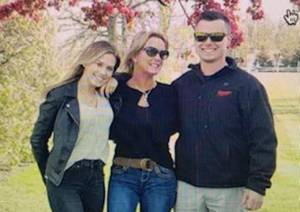 Her son Gregory is married to the lovely Sanaz (no babies yet, but she is waiting impatiently for them to decide to start a family) and her daughter Jessica is in her final years of university studying in the Health Sciences field and hopes to work in a hospital or her own practice some day.
And her daughter, Christina is hard working three jobs at a bakery, painting and house cleaning.
Dawn is a very friendly people-person and has started the year off with a bang. We are very thankful and happy to have her on our team.