10 Awesome Things To Do in Brantford This Fall
With fall colours in full swing and the weather (hopefully) holding steady for a little while yet, take the opportunity to explore this beautiful city and see why it's one of the nations fastest growing communities for families.  We live, work and play in Brantford, so take it from us that just because summer is at an end, the fun doesn't have to stop.  Make plans to enjoy the season with our guide to "10 Awesome things to do in Brantford this fall".
Grab a drink and a bite at the Bell City Brewery
Located just outside the Lynden Hills community, the Bell City Brewery is the perfect place to head for lunch or an early dinner with family and friends.  Whether you want to enjoy the sun on their patio while you enjoy their beverages and delicious snacks from the bistro menu or you'd like to sample their delicious craft beers in the Tap Room, the Bell City Brewery makes for a fun filled afternoon.
Enjoy nature on the West Brant Hiking Trails
Fall is one of the most visually appealing seasons in Brantford, and one you definitely don't want to miss.  With fall upon us it's high time to get outside and be a part of all the natural beauty.  Take the family and pets on an outdoor adventure, hiking through the West Brant Walking trails.  These trails are woven throughout neighbourhoods all over the city but the ones in the West end are our personal favorites.  Discover the local wildlife and get some outdoor exercise as you enjoy time in nature.  Whether you like to hike, run or bike – these trails have something for people of all ages.
Get your fill of 'cute' at the Brantford Twin Valley Zoo
The Twin Valley Zoo in Brantford is well-designed and wonderfully equipped.  It is also family owned and operated.  It's a great place to take the family for an afternoon learning about the animal kingdom.  Kids love to see all the cute and fuzzy animals that live there.  Let them feed the friendly goats and deer as you join in or have a laugh on the side.  Learn with your children by slowing down and reading the information plaques posted at every animal enclosure.  These are very informative and will give your kids an added appreciation for the animal.  The best time to visit is in the fall as the heat during the day isn't so bad and the animals (humans included) are more energetic.  Bring some snacks and drinks with you when you go and prepare to spend the afternoon with the animal kingdom.  From bears and zebras to monkeys, lions and kangaroos – there's lots to see for the whole family.
Sanderson Centre for the Performing Arts
Headlining shows from the country's best performers have a home at the Sanderson Centre.  Restored from an old movie theatre, the concert hall is beautifully designed, providing a great atmosphere with superb acoustics and sightlines from every seat in the house. Offering shows and concerts from local talents and international stars alike, this venue offers diversity to suit everyone's tastes. The perfect destination for a special night out for couples and families, the Sanderson Centre is a lively part of the Brantford community.
Take time to relax at the Glenhyrst Gardens
Glenhyrst Gardens offer a beautiful escape from the stresses of daily life.  It's a real hidden gem, with picturesque gardens, lovely sculptures, lots of shaded areas, an art gallery and even a tea room to keep you entertained all afternoon.  Highly recommended any time of the year, the grounds are perfect for wedding photography, community events, gallery exhibitions and even summer camps.  Visit for the delicious Taste of Glenhyrst exhibition or the renowned Brantford Festival of Lights every Christmas.
The Wayne Gretzky Sports Centre
This state of the art sports complex offers something for everyone.  Featuring a walking/running track, multiple swimming pools and four NHL sized ice rinks, this place is the home for athletics in Brantford.  Enroll your kids in a day camp, go for a recreational skate, take part in an aqua fit course, celebrate birthday parties, hit the weight room and much more.  If keeping your family fit is one of your goals, then the Wayne Gretzky Sports Centre should be high on your list.  There's even a sports museum to visit after a workout.
The Canadian Military Heritage Museum
History buffs and the learning inclined alike will find the Canadian Military Heritage Museum well worth a visit.  Bring the family for a learning filled day of WWII airplanes, restored military vehicles, weapons, medals, historical documents, photographs and more.  With informative guides and exhibits that you won't find anywhere else, it's apparent this military museum is operated by a staff that truly care about our history.
Celebrate Fall at the Brantwood Farms Fall Festival
Known as one of the go-to fall attractions in Brantford, the Brantwood Farms Fall Festival is guaranteed fun for all ages.  Located at the edge of the city, the farm offers fresh and tasty produce grown in their own fields as well as delicacies that can be purchased from the farm store.  A very memorable place for a family outing at any time of the year, the fall festival is extra special.  There are hay rides, pumpkin picking patches, all sorts of food, face painting and everything is Halloween themed at this time of year.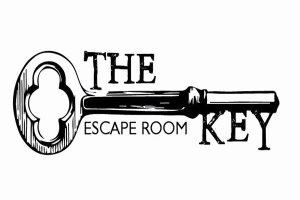 Escape from Key Escape Rooms
Escape rooms are all the rage today, and for good reason.  They offer a fun and exciting challenge for anyone involved and offer a very rewarding feeling if you manage to escape.  Great for birthday parties, social events or team building with your colleagues.  Key Escape Rooms offers two challenging rooms that will make even the most skeptical of us have a fun time.  Great for anytime of the year but with inclement weather approaching, indoor activities like these are a perfect way to spend an afternoon or evening.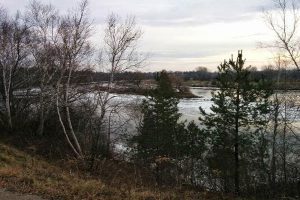 SC Johnson Trail
Take a walk, hike or bike through the SC Johnson Trail and you'll quickly realize why it's one of Brantford's favorite outdoor past times.  With the river constantly in view and in your ears, this trail is one of the most peaceful and beautiful attractions in the city.  You'll see or hear many different types of birds and other wildlife such as frogs, turtles and even deer.  Tons of fun for couples, families and even on your own.
We hope you've enjoyed our guide to making the most of fall in the Brantford and Brant County community.  There are many more attractions to visit and enjoy but for now the above tops our list and needs to be included in yours.  Here's to enjoying the fall colours and our beautiful city!