7 Easy Steps to Make Your Home Listing Ready!
You've decided to sell your home- Congratulations! You've done the research to find the agent who is right for you and you've been mentally preparing to say goodbye to your current home. YOU are ready! But, is your home ready?
Appropriately preparing your home to list is crucial for a faster, successful sale. Did you know that attractive listing photos can make the difference between someone requesting a showing or not? Perhaps your home needs a little updating or renovating that just doesn't fit the budget. Fortunately, there are ways to accentuate the best features of your home that don't require an expensive home makeover!
Here are our best tips for making small changes to your home that will make a BIG difference the day of listing photography and the open house.
1.) Purge and Simplify
For most, this is a grueling task. Chances are the last thing you want to do on your Saturday afternoon is go through all those old boxes piling up in the spare closet. But, this absolutely has its benefits! You will have to go through this stuff upon moving anyhow, so get a head start and reap the benefits now! A tidy space with minimal furniture and clutter helps potential buyers imagine their own items in the home. Not to mention, it opens up the living space, creating the illusion of a bigger home.
2.) Brighten Up!
If the budget and time allows, consider freshening up the walls! Homes with stark, bold wall colours look more dated than homes with bright, neutral tones. Whites, light greys, and taupes, for example, allow more light into the home which not only makes the room to appear bigger but also cleaner. For an added step, change any heavy, boldly patterned, or dark curtains to light, white sheers.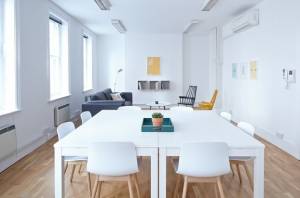 3.) Good Lighting
To continue with the theme of bright spaces, adequate lighting is paramount for attractive listing photos. Be sure to change any bulbs that are burnt out and consider adding a small table lamp in darker spaces of rooms.
4.) Limit Personal Items
While you're selling your home you still want it to feel cozy, personal and of course, be functional! However, try to keep your countertops – especially bathroom countertops free of excessive toiletry items such as bottles of lotion, body wash, etc. Also, limit the number of framed photos of family and friends on side tables and dressers and try to keep the front of fridges clear. Remember you want potential buyers to imagine themselves living in the home!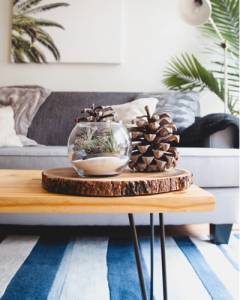 5.) Decorative Items
Be selective- less is more. Choose decorative items wisely. If your home is painted neutral colours, add colour with a few brightly coloured glass pieces, wall art, or plants/flowers.
6.) Fresh Linens and Towels
Nothing is more homey than the look of plush towels and crisp, hotel linens. Swap out patterned bedding for white or light coloured duvet covers. Fluff the pillows and duvet prior to photos and showings and put out fresh hand towels.
7.) The Finishing Touches (Bonus Tip!)
Just prior to an open house, brew a pot of coffee or light a clean smelling candle. Keep the scents simple and friendly (an overly fragrant home can be offensive to people who are smell sensitive!). Nothing says welcome home like a nice cup of joe.
Well there you have it, seven tips to get your home ready to list. If you have a bustling household and some of these tips aren't realistic day-to-day, be strategic! Consider incorporating these on the days it will matter most- the day your home will be photographed and open houses.
Happy Selling!