Brantford's Halloween In The Village
Now that we've shone the spotlight on each and every one of our valuable team members we are going to shift our focus back to Brantford's unique features, landmarks and community events. That being said, I had the privilege of joining my son's class for their trip to the Safety Village today and my eyes were opened to how important and wonderful this place is for teaching children and their parents about personal safety, fire safety, bicycle safety, science of fire, internet safety, and social media safety.
It all started in 1998 the Kiwanis Club of Brantford decided to spearhead the Safety Village of Brant project. Seven years later in 2005 the "Safety Village" was officially opened for business with programs offered to students from kindergarten to grade 8. Today the Fire Prevention Officer did a wonderful job educating the children about fire safety while keeping the atmosphere fun and engaging. The program today included rotating stations with interactive games both tangible and digital. The kids were very impressed by the classroom iPads and specialized apps and last but not least the fire emergency simulation drill complete with imitation smoke, climbing out of an apartment window, a meeting place at the "neighbour's house" and a phone call to 9-1-1 so the kids know what to expect in the event of a fire. 
To me this program is essential for our children to learn from a trained professional how to prevent and react to emergency situations. This is a LIFE SAVING program and serves literally thousands of children per year! The "Safety Village" is a registered charity and doesn't receive any funding from the government. It operates solely on generous community donors and volunteers and fundraises $120,000 per year for daily operation.
 Every year we get the kids dressed up and we take the kiddos to the annual "Halloween in the Village" where they can safely run the streets of the miniature city trick or treating, climb on the giant wooden train, play on the park equipment, and so much more. They get so excited and they love it. This year it takes place today, Saturday, October 27 from 10am- 2pm at 407 Elgin St. The event is free to the public but donations are welcome and donations over $25 will receive a charity tax receipt.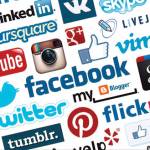 Any program that offers free, fun and accessible, lifesaving information to the masses is very important and imperative to our community. I urge you to check out their Facebook page https://www.facebook.com/csvbrant/ or their website at https://csvbrant.ca to learn more about the program and seriously consider making a donation to this crucial community staple.