Brantford's Best- A Guide to Brantford's Favourite Eats, Entertainment, & More!
Welcome to Brantford, newcomers! And home sweet home for all the locals out there. We're breaking down Brantford's favourites in each category of food and entertainment. To be perfectly honest this was a challenge to write. Brantford has a fantastic selection of places to eat, drink, and be entertained and to choose only one for each category was not exactly easy. For the sake of being comprehensive keep an eye out for a full guide and review in each category in a future blog! As for now we will be sharing our top picks based on our personal opinions in each category. Enjoy!
Restaurant: On the Lam
Of all the categories, this one seemed like a no brainer. To say everyone on our team is a little obsessed with On the Lam is not an exaggeration. The number of times we chat about their infamous potato puffs in the office is actually alarming.

On the Lam offers creative gourmet cuisine, serving a fun variety of bar snacks including mussels and Korean fried chicken, a small but delightful selection of fish and meat options, raved about sides and their signature raw menu which changes daily. This would be the place to visit if you're looking for a culinary experience- no short on taste or creativity! Pair your meal with one of their old-school cocktails or a craft beer and you're in for a great night!
https://www.onthelamrestaurant.com/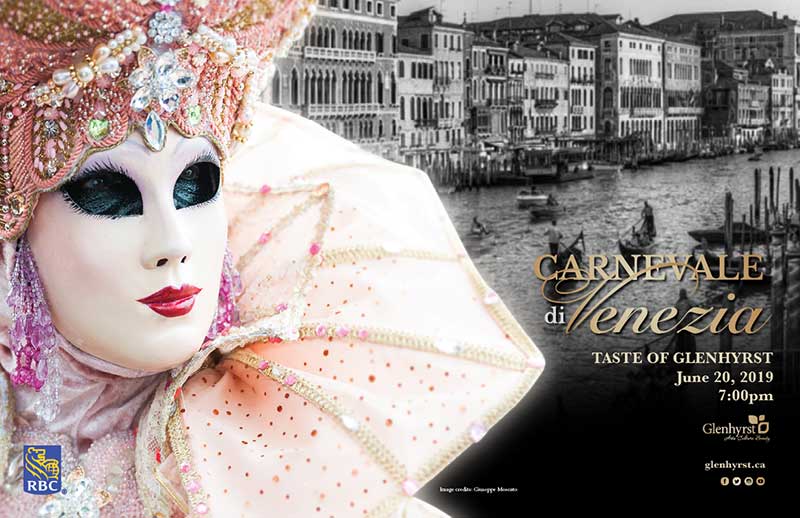 Event: Taste of Glenhyrst
I would be shocked to find a local who hasn't heard about this annual sell-out event. This is one of the most talked about signature fundraising events for Glenhyrst Art Gallery that happens every year in June. Hundreds of visitors arrive to the picturesque grounds of Glenhyrst, dressed in theme, and spend the night enjoying gourmet food, wine and beer tasting, along with live entertainment and of course, great art. Restaurants, breweries and wineries from Brantford and surrounding area serve up their best fare while live entertainment fills the gardens. It's the classiest, must-do garden party of the year. This year's theme is Carnevale di Venezia and we can't to see this theme played out! If you're looking for tickets, unfortunately this year's event is already sold out. You have to act fast because they're gone within a blink of an eye but take this as advice for next year and get your tickets the moment they go for sale in March.
Ice Cream: Dairee Delite
Dairee Delite is iconic in Brantford. One of the most exciting days of the year is the first day DD reopens after the winter. Seriously, there could be a blizzard or an ice storm on the opening day but it wouldn't matter, the line would still reach the edge of the parking lot. What can we say, we like our DD ice cream. And it's not just loyalty or the fact that it's owned by locals that make it a Brantford favourite, the ice cream is simply unparalleled.
What's funny about somewhere like DD is that it's part of our conscious collective. I mean think back to when we were kids and teenagers, we can recall DD being part of our routines. After soccer games and piano recitals our treat was always a visit to DD. Okay, now aside from reminiscing, when you visit we highly recommend the Peanut Butter Delite. And, we're so excited because they even have dairy-free options now!
Brewery: Bell City Brewing Company
Brantford is becoming quite the hotspot for local breweries. If you're into craft beers we recommend you check out all the breweries that are popping up all over town. In 2015 Bell City Brewing Company opened its brewery doors and began their retail sales. You can find their products at the LCBO and beer store but for all the exclusive, special release beers you have to check out their local retail shop!
Stop by their tap room to try one of their 12 on-tap beers or sample a few! Want to know the best part? They have a bistro for snacking! Whether you're trying out the pretzel bites or sharing the brew master's charcuterie board, there's a perfect beer pairing for whatever you're munching on. Give it a go and you'll become a regular.
Arts & Culture: Sanderson Centre
If you grew up in Brantford you can likely recall having a graduation hosted here. The Sanderson Centre for the Performing Arts is a heritage theatre and concert hall nestled in the heart of downtown Brantford. It's home to the Brantford Symphony Orchestra and year-around you can find a huge selection of shows offered through their professional entertainment and arts programming. The concert hall itself is absolutely breathtaking with murals covering the ceilings and the acoustics are next to none. Amidst the spectacular setting and highly skilled entertainers, you're in for a memorable experience.
https://www.sandersoncentre.ca/
Entertainment: GameTime
This category in particular deserves a whole blog post (so look out for that!), but for now here's a spot for the whole family to enjoy. GameTime is a virtual reality arcade for all ages with over 50 different virtual reality games and scenarios. There's over 75 amusement games in the game centre where you can earn tickets to redeem prizes and get this, there's even a safe, fully caged, axe throwing facility suitable for beginners and pros alike. When the kids get tired and need a refuel, take a seat for some 'eatertainment' and enjoy food and drinks from a fully-stocked menu. Is it a game night? Meet your friends, order drinks and watch the game on one of the 65+ HD screens.

Sights: Glenhyrst Gardens
Have you seen our Brantford networking series? If you're familiar with it then you know we always ask our guests what their favourite site is in Brantford. Continuously Glenhyrst Gardens is noted as a sight to see. The picturesque 16-acre park on the banks of the Grand River has beautiful gardens, rotating exhibitions and an artisan gift shop in the former estate home. In the winter take a stroll to see the beautiful light displays and visit in the summer for high tea at the Golden Teapot or just to enjoy the lushness and peace of the gardens. For an exclusive experience you can even book a horticulture/garden tour or take an artisan's workshop!
Where are your favourite Brantford spots? Let us know where our newcomers should eat and be entertained!