Cooling Off This Summer in Brantford
It's summer time! Time to get outside, soak in the sun, breath in the fresh air and run all of the kiddies until they the can't run no more. But it gets HOT… oh so hot! Luckily the City of Brantford and surrounding area have some amazing options for fun in the sun free of charge.
Mohawk Park Splash Pad is located at 51 Lynnwood Drive, it is open daily from 10am-7pm. There is a lot to offer at this park. There's a frisbee golf course, bike trails, a small lake, soccer field, covered pavilions available for rent for parties, an upper play ground and a lower playground, it's the perfect place to go and make some memories this summer.
Harmony Square Splash pad is located at 89 Dalhousie St. and it is open from 10am – dusk. It provides an oasis for the whole family to enjoy and cool down. It is also located close to several restaurants and shops for a convenient meal or snack to refuel.
The third and final splash pad in Brantford is located at Bridle Path Park, 55 Palomino Drive. it is right behind Branlynn/Notre Dame School, it is simple and a bit plain, if I'm being frank, but if cooling down is what you need, it does the trick.
Paris Lion's Park is located at 80 Laurel St. in Paris. It's open daily from 10am-8pm. It is the perfect place to go for a full day of outdoor fun. The newer updated playground, community pool and splash pad are just a couple of years old. The park boasts an impressive span of 12 acres of peace and serenity including picnic areas and a path along the Nith River.
Burford Community Centre, located at 14 Potter Dr., Burford, it's open daily from 9am – 8pm. It's a favourite of my family and I. It has an excellent updated splash pad and playground. A half pipe for older kids to ride bikes and skateboard in, a covered space with picnic tables for lunch and easy access public washrooms that make the trip very convenient for changing and what not.
St. George splash pad, located at 87 Sunnyside Dr., St. George, open daily from 10am-8pm and will remain open until Applefest on the 3rd weekend of September. It was a long awaited arrival for the residents of St. George as it opened last summer. It is a refreshing change if you've frequented any of the other splash pads a few too many times. It is well enclosed and keeps the kiddos safely confined, it offers a covered pavilion for meals and a fun playground where little ones can take a break from the water to play and dry off.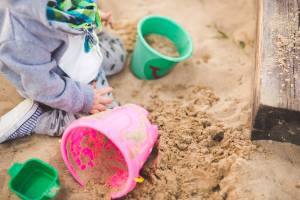 So the next time the kids start whining, "I'm bored," pack up your sunscreen, water, snacks and bathing suits and go out and enjoy one of the several cool, hehe, pardon the pun, splash pads Brantford and Brant County has to offer. I know I will!