December 2019 Brant County Events
It's the most wonderful time of the year! Who's ready to hang the stockings, deck the halls, and enjoy all the festive holiday events happening in the community? Check out all the activities happening in Brant County in the month of December!
December 7th:
Santafest Craft & Vendor Show
What? As a die hard Christma-holic, trust me when I say Paris Christmas Market is some next level market magic. Explore the indoor crafters market before cozying up with a warm cider outdoors, listen to some music while eating your weight in candied almonds. Soak up the delightful ambiance that could melt even the Grinch.
Before heading home, take part in our Luminary Event. There's something about these collective moments that connect you with others through shared hopes, dreams and memories. From letters to loved ones who are not with us to favorite movie quotes — the ray of lights brings everyone together. Ignite your personalized luminary and help us Light Up Paris. More details to be announced.
When? 11am-4pm
Where? Paris Fairgrounds

Brantford Symphony Orchestra Presents "More Christmas Bells"
What? More great arrangements of your favourite Christmas tunes. More new season gems to be discovered. More terrific soloists from the Orchestra. Bring your bells to the annual Brantford Symphony Christmas variety show! It is sure to get you into a happy mood that will last through the holidays.
When? 7:30pm-9:30pm
Where? Sanderson Centre
Cost? adult- $45/$40; student- $20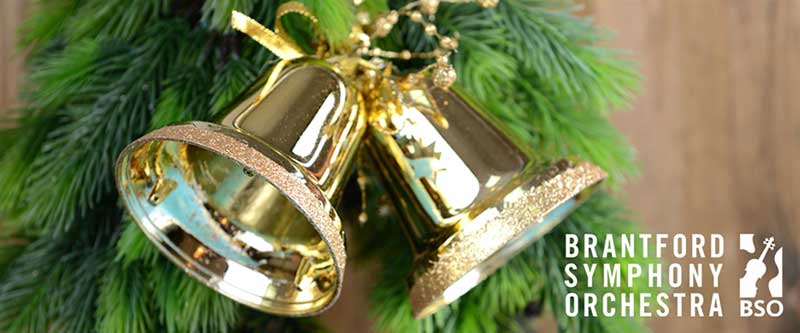 December 7th & 14th:
Candlelight Christmas Celebration
What? Awaken your holiday spirit with an evening tour of the Bell's 1970s home, decorated for a traditional Victorian Christmas. Take at our amid the glow of candles and oil lamps, enjoy live music of the season fresh baking from Mrs. Bell's 1880 wood stove. Why not make a real evening of it with Christmas dinner at The Exchange Cafe, reservations required.
When? 5-8pm
Where? Bell Homestead National Historic Site
Cost? Admission by donation

December 13th-15th:
Living Nativity
What? The Living Nativity in Harmony Square has become a Brantford Christmas tradition. 2500 people take in 6 live, original performances annually.
Christmas without the manger really isn't Christmas at all. You can't have one without the other. When you were a child, the manger scene was as much a part of Christmas as it was 2000 years ago. Revisit the Christmas you remember as a child.
When? 7pm and 8pm
Where? Harmony Square

December 22nd:
Scotland Optimist Annual Horse Drawn Trolley Ride & Event
What? Come join the festivities, enjoy a hot chocolate, cookies, a horse-drawn trolley ride and of course, vist and pictures with Santa!
The Scotland Optimist Club provides this free community event and in return, all we ask is that you bring a non-perishable food item to share with our local food bank in Burford.
When? 5-8pm
Where? Oakland Scotland Community Church
Cost? Free
December 31st:
Times Square in Harmony Square

What?  Who needs to go to Times Square in New York when you can celebrate at Harmony Square right here in Brantford!
🎉 Let's ring in 2020 with a TRIBUTE TO QUEEN!
Entertainment line -up:
🎸 Shaun Mulrain
🕺 Night Fever as The Bee Gees Tribute &
👑 Performance by Sean Hawk as Freddie Mercury
🎆 Fireworks at Midnight
Party Favours
Photo Booth
Ice Skating
When? 9pm-12am
Where? Harmony Square
Cost? Free