Kitchen Appliance Alternatives to Free Up Counter Space
Being in the kitchen cooking and baking is where I feel most in my element. I love all the aromas of a simmering pan of coconut curry and the comforting scent of fresh baked goods coming from the oven. I just don't feel like myself when I'm not cooking or baking. Flashback to six months ago when I was travelling across southeast Asia and only had a tiny little hot plate to work with. What's amazing is that despite most of our accomodations only have a microwave or hot plate, we made it work. The meals we made were, by no stretch of the word elaborate, but we made do with the kitchen supplies we had even when it meant only having one bowl and a single chopping knife. And want to know the weirdest part? We didn't even think about it too much. The only thing that we could have really done with was an oven, but otherwise we were pretty satisfied with our limited kitchen supplies.
So now being back home I've realized how many kitchen utensils and appliances we really have. I've attended a handful of bridal showers in the last few months and more so than ever, I'm honestly quite shocked at the massive amounts of appliances we think we need. It's almost entertaining that couples, who don't even cook, are being gifted all these elaborate kitchen utensils. Having said all that, I want to share some ideas I have for downsizing or even just simplifying your kitchen with some swaps. If you're a first time home buyer, keep reading for some tips on choosing cost effective alternatives to common appliances.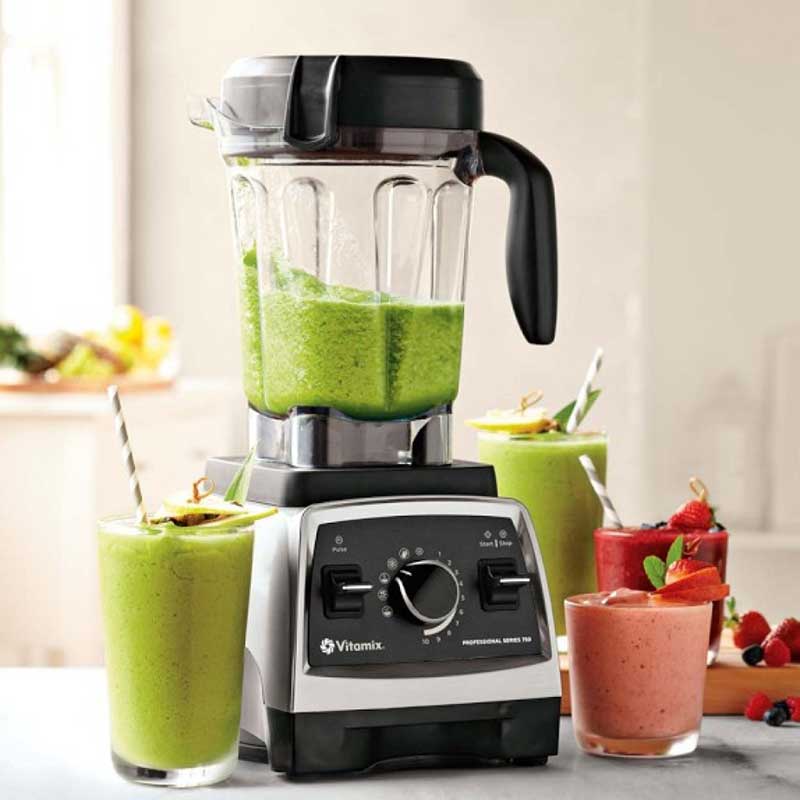 1. The All-In-One
I'm going to really start things off with a bang because this is honestly my favourite appliance of all. If you're tired of trying to find space for all your "As Seen on TV" chopping utensils, food processor, blender and immersion blender my solution would be to buy a Vitamix. Yes, they aren't cheap but after my family invested in one we donated all the aforementioned items.
I'm a baker in my free time and I am able to do nearly everything I would do in a food processor except in the Vitamix. This thing is seriously powerful. You can even make hot soup in the Vitamix. The soup will actually heat up just from blending it. It's incredible. I can tell you that I've made many a sauces, cheesecakes, crusts, smoothies, soups, etc. using my Vitamix. Even just chopping veggies, the Vitamix does that too.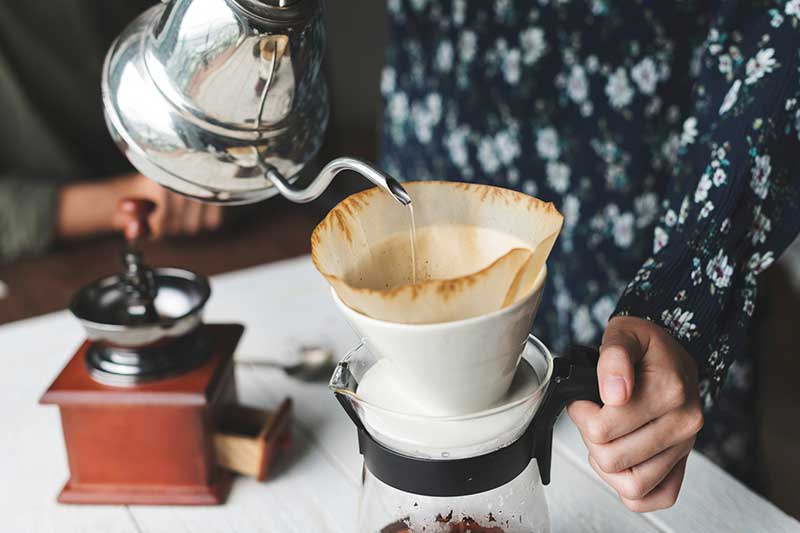 2. French Press or Pour Over
Go old school with your coffee making method instead of a coffee maker to clear some counter space. A french press or pour over set is the perfect way to brew a cup of liquid joy. Personally, I think the taste of a "handmade" coffee is far more enjoyable than anything from a coffee maker. And, it saves you counter space and even some cash. Just be aware that a high quality pour over set can set you back just as much as a coffee maker if you're buying high end.
Next point of business, the coffee grinder. If you're dabbling in coffee brew master territory then I don't recommend you skip on the coffee grinder (grinding your own beans makes for fresher taste). But if you want to save further on space and cash, then have your coffee bean provider grind them for you (if you buy them from a specialty cafe they can do this for you) or buy them at the grocery store already ground.
3. Bread, Ice Cream, Snow Cone, Popcorn Maker, & All of the Related Appliances
I get the appeal of making your own ice cream, bread and other "artisanal" items, but how often are you really going to pull out that hefty machine to make ice cream? Probably not often enough to justify the cost and amount of space it consumes. Only keep what you will honestly use. If you enjoy making your own bread or popcorn every so often, just keep in mind that there are methods you can use that don't require a piece of equipment! The oven and stove top work great for both 🙂
4. Pressure Cooker
Normally I would think something like this is unnecessary. That was until I saw that my boyfriend's family uses it every single day. Whether you want to cook rice, beans, meats, veggies, this is an all in one cooking machine. Forget having a separate rice cooker and all these mechanisms for cooking your meats and veggies, just pop in whatever you fancy and your meal is cooked 70% faster than on stove top. The convenient, no fuss cooking method is similar to a slow cooker except instead cooking foods over several hours, your meal is ready in a matter of minutes. If you enjoy making your own bread you can even proof your bread in it. Win!
5. The Unnecessary Extras
I really started to think about my own kitchen on this one and thought about some of the unnecessary extras I keep around that aren't necessarily appliances.
Plastic Storage Containers
One thing that really drives me crazy is the cupboard with all the plastic storage containers. There are either too many bottoms with missing lids or vice versa. And you can never seem to find a matching lid and bottom when you need it. But, I noticed that after converting all of our plastic sealable containers to glass containers with suction sealing lids we stopped having that problem. Downsize the number of storage containers you have and convert to glass and see if that helps your situation!
Baking Tools
If you have no intention of frosting a cake then the Wilton 85 frosting tip set can probably be donated. Don't keep around baking items that you likely won't use. As a baker myself I see so many unnecessary tools at the store like a cake leveler (use a serated knife instead) or a cupcake filler (just use a measuring cup). Save your money!
Lemon Juicer
A lemon juicer is very handy if you make your own lemonade, lemon loafs, or really anything that requires a lot of lemon. But personally I rarely use mine and I have lemon water or homemade lemon tea every morning. I just find it's much more of a hassel to clean the lemon juicer than it is to use my hands.
Garlic Press
If you always buy minced garlic than you really don't need to keep that garlic press around. I learned this one from experience.
Too many thermoses
Have one good thermos per person in your house. Hand wash them to keep them in good condition. Unless you're double fisting your coffees at the early morning basketball game (and if you are, no judgement) than extras aren't necessary!
I'm sure there are many other things in our kitchens and our Brantford homes that we could do without but this is a starting point. If you have any ideas on how to declutter your kitchen counter tops and drawers, let us know on Facebook and Instagram!