Things to do in Brant County – January 2020
Hello, 2020! It's a new year and a whole new month of activities to enjoy in Brantford! Interested in theatre, music, and performing? Sanderson Centre has a stacked month of performances for you!
January 3rd-5th:
22nd Annual Walter Gretzky House League Tournament
What? The Brantford Minor Hockey Association is devoting an entire weekend for Atom to Midget recreational house league teams with the world's most famous hockey dad "WALTER GRETZKY".
When? All day
Where? Free

January 4th:
MINI POP KIDS Live: The Bright Lights Tour
What? The Mini Pop Kids are back and shining bright with their brand new 'Bright Lights Concert Tour,' featuring the year's biggest hits! Performing songs by Ariana Grande, Shawn Mendes, The Jonas Brothers, Taylor Swift to throwback favorites that all will enjoy. This isn't just a show, it's an experience for the whole family! Don't miss your chance to sing, dance, and POP!, with Canada's best-selling kids music group, The MINI POP KIDS.
When? 2:30pm
Where? Sanderson Centre
Cost? $29.75-$39.75 / VIP $69.75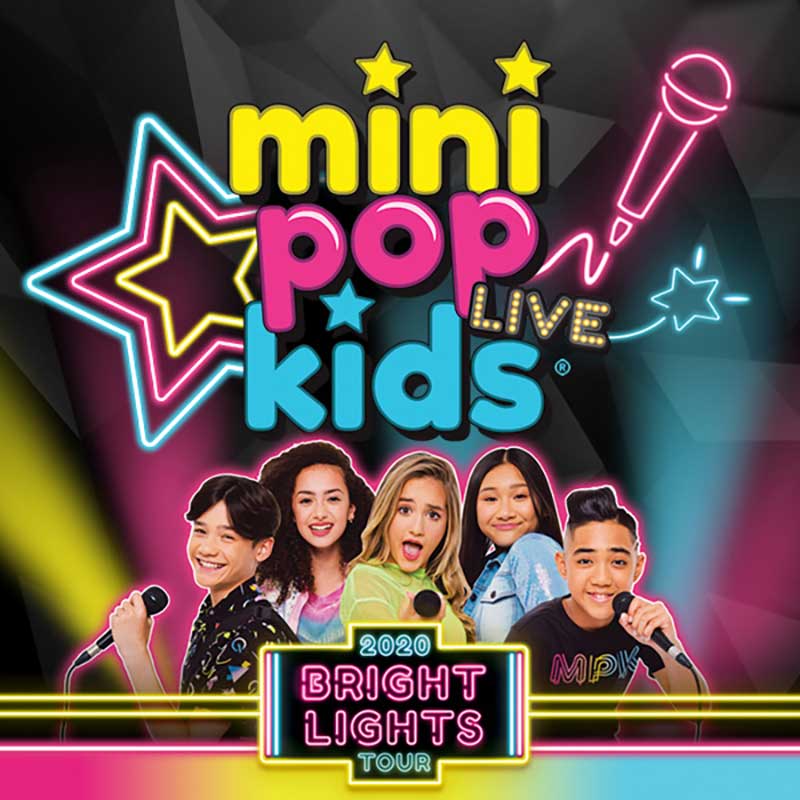 January 5th:
Centennial Film Series – The Sound of Music
What? A tuneful, heartwarming story, it is based on the real life story of the Von Trapp Family singers, one of the world's best-known concert groups in the era immediately preceding World War II. Julie Andrews plays the role of Maria, the tomboyish postulant at an Austrian abbey who becomes a governess in the home of a widowed naval captain with seven children, and brings a new love of life and music into the home.
When? 3:00pm
Where? Sanderson Centre
Cost? $9
January 11th:
Bounty Enterprises Presents ABBAMania
What? Abbamania is the world's number one production of Abba. The show consists of studio musicians that recreate Abba live in concert. They are the only Abba production to perform twice for the cast of Mama Mia. Hear the hits from "Waterloo, S.O.S to Dancing Queen". Also on the same show is Night Fever as the Bee Gees. With all the high harmonies and stage presence of the Bee Gees, they will be performing songs from "Jive Talking, Too Love Somebody, Stayin'Alive to You Should Be Dancing" plus many more. Abbamania and Night Fever perform over 200 concerts year and they will take you back in time when Abba and The Bee Gees ruled the pop music world. Two great shows on one stage. Special guest Sean Hawk form Brantford as Freddie Mercury and Kara Chandler from Brantford as Lady Gaga
New York Times- "both acts, vocally superb"
Rolling stone Magazine – "Abbamania and Night Fever are incredible"
Cast of Mama Mia- "Abbamania is ABBA"
Globe&Mail "Cher and Lennon, wow!!
When? 7:30pm
Where? Sanderson Centre
Cost? $49
January 14th:
Circa – Humans
What? Ten acrobats from award-winning contemporary circus ensemble Circa take us on a stirring journey of what it means to be human, and of how our bodies, our connections, and our aspirations all form part of who we are. Circa's acrobats explore the physical limits of their bodies as they are pushed to the extreme they question how much we can take as humans. Created by Yaron Lifschitz, the stage is stripped bare as the vulnerability of a team of highly skilled acrobats is exposed.
When? 7pm
Where? Sanderson Centre
Cost? $62
January 18th:
Tribute to Ed Sheeran
What? For one Night Only – Check out the UK's TRIBUTE to ED SHEERAN
Daniel East is a well-known entertainer across the North West UK and he travels this country and Europe with his fantastic Ed Sheeran Tribute shows.
Performing all the Top Hits such as Castle on The Hill, Perfect, Shape of You, Photograph, Thinking out Loud, I Don't Care & More.
For just under two hours, be immersed in all things ED SHEERAN and then a surprise twist that will leave you wanting more.
Daniel does not work to backing tracks, he expertly uses the 'loop pedal' that Ed uses to amazing effect delivering a 100% authentic and amazing show every time.
When? 7:30pm
Where? Sanderson Centre
Cost? $36.25
January 19th:
W.O.D. Train Show
When? 10am-3pm
Where? Paris Fairgrounds
Cost? General-$5.00, NMRA (WOD)-$4.00, Under 12 Free
Temple Theatre Project
What? Vaudeville, Music, Dance, Comedy! In 1919, the Temple Theatre opened its doors to the public. 100 years later, an audience is taken on an unforgettable journey through the historical halls, backstage and even on-stage. Brant Theatre Workshops in partnership with the Sanderson Centre present this unique play that tells the story of the Sanderson Centre over 100 years.
When? 1:30pm
Where? Sanderson Centre
Cost? $15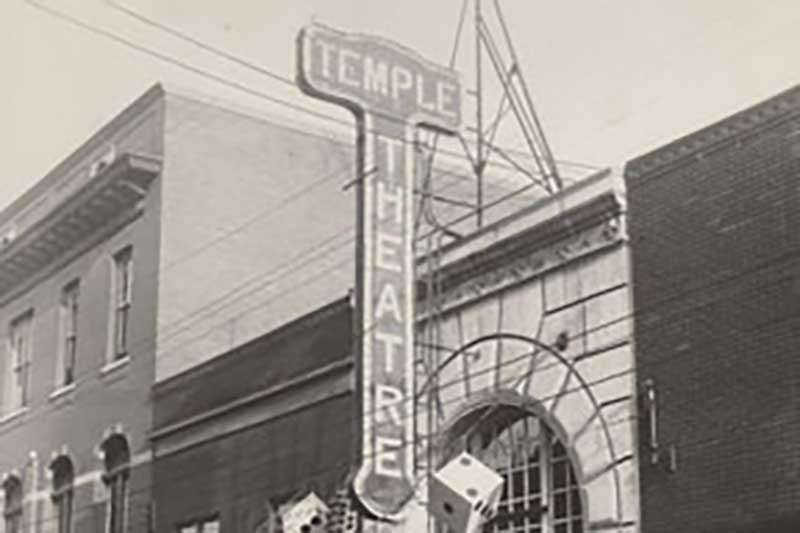 Centennial Film Series – Grease
What? Experience the friendships, romances and adventures of a group of high school kids in the 1950s. Welcome to the singing and dancing world of "Grease," the most successful movie musical of all time. A wholesome exchange student (Olivia Newton-John) and a leather-clad Danny (John Travolta) have a summer romance, but will it cross clique lines?
When? 3pm
Where? Sanderson Centre
Cost? $9
January 23rd:
Valdy – Celebrating 50 Years of Touring
Artist Speaker Series – main lobby
What? Each evening is like a perfectly mixed cocktail. Two parts conversation, one part live music, one part question and answer and splashed with a dash of the unexpected. Each evening includes 2 – 40 minute interview sets and ends with a post-show meet and greet. And, everyone comes away with the true story behind the person.
Now Considered Canada's #1 Troubadour. He is the winner of two Juno Awards for Folk Singer of the Year and Folk Entertainer of the Year, and has received seven additional Juno nominations. His 20 odd albums have achieved total sales of over half a million units, four of which are certified gold. Of Canadian folk artists in the mid-1970s, only Gordon Lightfoot was more popular. MacLean's magazine has said "…unquestionably the most public performer in Canada today, and the most loved.
When? 8pm
Where? Sanderson Centre
Cost? $29
January 27th:
21st Annual Family Literacy Day
When? All Day
Where? Various Locations
Cost? $29
January 29th:
Hyprov with Colin Mochrie & Asad Mecci
What? From the minds of improv and comedy legend Colin Mochrie, and Master Hypnotist Asad Mecci, comes a brand new, mind-blowing, jaw-dropping, side-splitting show.
Twenty volunteers from the audience will be hypnotized. Four or five of the best are left on stage, when Colin Mochrie of Whose Line is it, Anyway? enters and improvises with them… WHILE THEY ARE UNDER HYPNOSIS.
In the hands of two masters, and solely crafted from the volunteers' uninhibited subconscious, who knows were their minds will take us?
When? 8pm
Where? Sanderson Centre
Cost? $48
January 30th-February 2nd:
2020 Western Region SC Champs Swim Meet
When? All Day
Where? Wayne Gretzky Sports Centre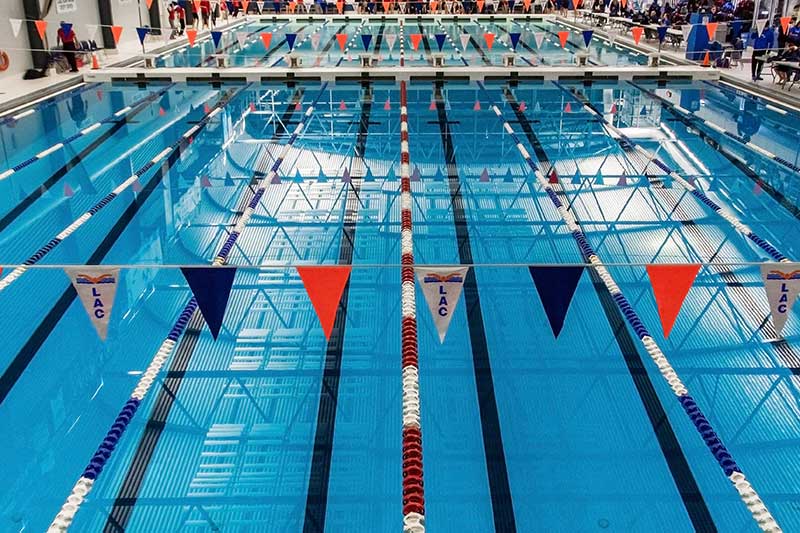 January 31st:
Gerry Dee: Alone. On A Stage.
What? Canadian comedian Gerry Dee (Mr. D) takes the spotlight at the Sanderson Centre to get the crowd laughing with topics including marriage, being a father and his previous years as a teacher. With 20 stops on the "Alone. On A Stage." tour, be sure not to miss the laughs and entertainment of Gerry's newest stand-up material.
Visit www.livenation.com or www.gerrydee.com to get your tickets.
When? 8pm
Where? Sanderson Centre
Cost? $55-$91