June 2019 Brant County Events
Schools just about out and summer is almost here! Let's get out and enjoy all the events our community has to offer!
June 1st & 2nd
SpringTime in Paris
What? Entertainment and events for the whole family including garden tours, craft sale & food booths!
When? Saturday 10am-3pm, Sunday 10am-4pm
Where? Lions Park, Paris
Cost? Free
Up in a Paris Studio
What? Local artist Holly O. invites you into her studio/gallery.
When? Saturday & Sunday 11am-5pm
Where? 16 Charlotte Street, Paris
Cost? Free
June 6th
Music in the Park
What? Enjoy fresh air and live, local entertainment!
When? Every Thursday until August 22nd
Where? Lions Park, Paris
Cost? Free
June 8th
Paris Ag Society Tractor Pulls
What? Antique tractor pull, live music, food trucks, beer garden & tractor pull!
When? Starting at 10 am
Where? Paris Fairgrounds
Cost? Adults: $15, Children: $5
June 9th
Cambridge Tour de Grand
What? Scenic bicycle rides through Cambridge and surrounding countryside for cyclists of all ages and abilities. Rest stops, free food and drinks, full lunch.
When? First ride starting at 8 am
Where? Duncan McIntosh Arena, Churchill Park
Cost? For registration fees please visit https://www.cambridgetourdegrand.com/downloads/TDG-brochure-2019.pdf
June 14th – 16th
Canadian Vintage Motorcycle Group Rally
When? 9am for registered participants, 12 pm for others
Where? Paris Fairgrounds
Cost? CVMG member registration: $30, non-member registration: $45; Day pass: $10/person per day
June 15th
Burford Fish Fry
What? Fish dinner, entertainment, & elimination draw!
When? Dinner starts at 6pm
Where? Burford Community Centre
Cost? $60/couple
June 22nd & 23rd
Nelson Family Bluegrass Festival- Oakland
What? Enjoy the Nelson Family Bluegrass Jamboree!
Where? South Brant Legion Campground, Oakland
Cost? View ticket prices at https://www.bluegrasscanada.org/Resources/festivals/nelsonfamily/nelsonfamilyfestival.php
June 23rd
County of Brant Car Show
What? Come out and celebrate with the County of Brant at our first Annual car show!
When? 11am-2pm
Where? Burford Community Centre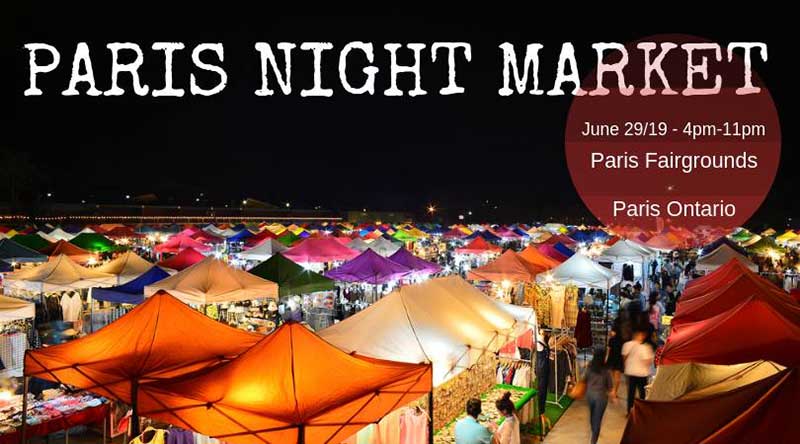 June 29th
Paris Night Market
What? An evening to kick back and enjoy handmade market vendors, live music, amazing street food, beer gardens, and so much more!
When? 4pm-11pm
Where? Paris Fairgrounds
Cost? Free
Our team is always on the lookout for fun things to do in the area, besides helpings buyers find houses for sale in Brantford that is. Join us at any of these entertaining events and help us kick off summer Brant County style!