March 2020 Brant County Events
We are on the cusp of spring and we're feeling the pep come back to our step! There's lots to get excited about this month in Brantford so keep reading!


Wednesday, March 4th:
Kim Mitchell
What? I'm just doing my Rock N Roll duty, creating a buzz, buzz, buzz, some say I'm in it for the money, but I'm in it for the love, love, love." That's Canadian Rock icon, Kim Mitchell's personal mission statement. Experience LIVE Mitchell's performance of numerous hits, including "Go For Soda", "All We Are" , "Patio Lanterns" , several classics from his early days as leader of Max Webster, and even a couple of newly recorded tracks! It's guaranteed to be an evening you won't soon forget!
When? 8pm
Where? Sanderson Centre
Cost? $34-$43
Thursday, March 5th:
Nova Vita Celebrates International Women's Day
What? Join us Thursday March 5th as we celebrate International Women's Day 2020 in Support of Nova Vita, presented in partnership with BMO. Together we can help more people in our community to live a life without violence.
Featuring inspiring guest speakers, musical performances, fantastic food, and fabulous prizes, this is a night not-to-be missed!
When? 5pm
Where? Brantford Golf & Country Club
Cost? $89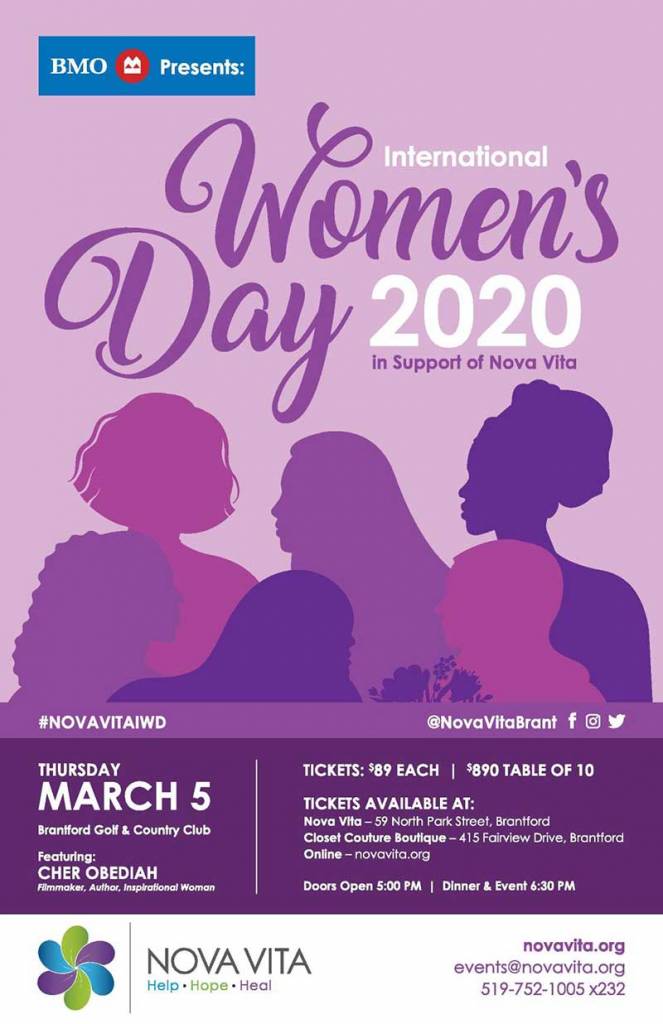 Saturday, March 7th:
The Guitar Society of Brantford and Glenhyrst Art Gallery of Brant Present Music and Beans Coffee House
What? The Guitar Society of Brantford and Glenhyrst Art Gallery
Present Music & Beans Coffee House
Saturday March 7, 2020, 7pm – Free
Glenhyrst Art Gallery 20, Ava Road (In the Coach House)
Do you have an instrument hiding in your closet?
Come play or sing a tune!
Unplugged event
Too shy to play? Just come and listen
Music and refreshments
When? 7pm
Where? Glenhyrst Art Gallery of Brant
Cost? By Donation
Thursday, March 12th:
Meghan Patrick
What? It's been a banner year-and-a-half for the Canadian country singer-songwriter from Bowmanville with radio play, live shows and awards ceremonies. Her debut album Grace and Grit, sprouted four Top 20 singles including her stirring duet with Joe Nichols on the Top 10 hit Still Loving You. She's performed with superstars like Lady Antebellum, Dwight Yoakam, Kip Moore and Martina McBride and a show-stopping duet with Keith Urban. She topped things off by winning Female Artist of the Year and Sirius XM Rising Star awards at the 2017 Canadian Country Music Awards
When? 7pm
Where? Sanderson Centre
Cost? $42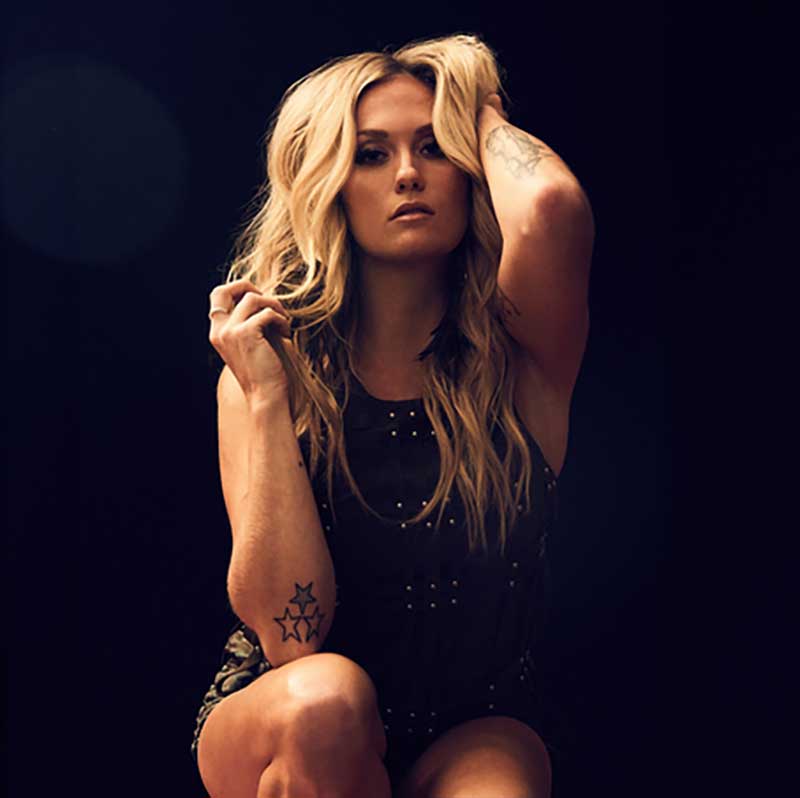 Monday, March 16th:
March Break Magic
What? Help A Child Smile proudly presents March Break Magic! Direct from the pages of Guinness World Records and your TV, join The Illusionist Lucas Wilson and his marvellous assistant Kelly Defilla as they bring their family-friendly magic show back to Brantford for 2 incredible shows this March Break! Lucas will perform some of his favourite illusions and introduce spectacular new ones for this March Break Magic special presentation! Enjoy the show and help raise funds for Help A Child Smile and awareness of childhood cancer.
When? 2pm
Where? Sanderson Centre
Cost? $15
Thursday and Friday, March 27th & 28th & Thursday & Friday, April 3rd & 4th; Sunday, March 29th & April 5th
Ichthys Theatre Presents Harvey
What? Harvey, the Pulitzer Prize winning play by Mary Chase, a hit on Broadway in 1944, again in 2012, and turned into an Award winning movie in 1950 starring James Stewart is being revived for the Brantford stage, held at St. Mary's Parish Hall, 133 Murray St. with a stellar cast of local thespians, March 27-29 and April 3-5, 2020. Presented by ICHTHYS Theatre, directed by Sandra L Anderson, with permission from Dramatists Play Service Inc., New York, NY, this poignant comedy about family and friendship, was designed for the soul purpose of cheering you up, melding fantasy and reality and lots of fun. Harvey is a Pooka, a mythical, magical creature that only Elwood P Dowd can see much to the embarrassment and humiliation of his Sister Veta who is trying to launch her daughter Myrtle into society to find her a good suitor. Veta tries to have Elwood committed to Chumley's Rest Sanitarium, only to be mistakenly committed herself. In the midst of the hilarity and chaos is Harvey, a 6.5 ft rabbit as real as anyone believes him to be who is Elwood's best friend and protector.
When? 7:30pm; Sunday Matinee- 2pm
Where? St. Mary's Parish Hall
Cost? $20 General, $12 Seniors/Youth