March Break Fun For the Family in Brantford
Keeping the kids busy over the March Break is a full-time job! Are you ready for it? Luckily there's lots of activities in Brantford to keep the kiddos plenty busy for the week.
MARCH BREAK CAMPS
Camps for all ages, abilities, and budgets in Brantford.
Check out this fantastic Discover Brantford Blog for a full list: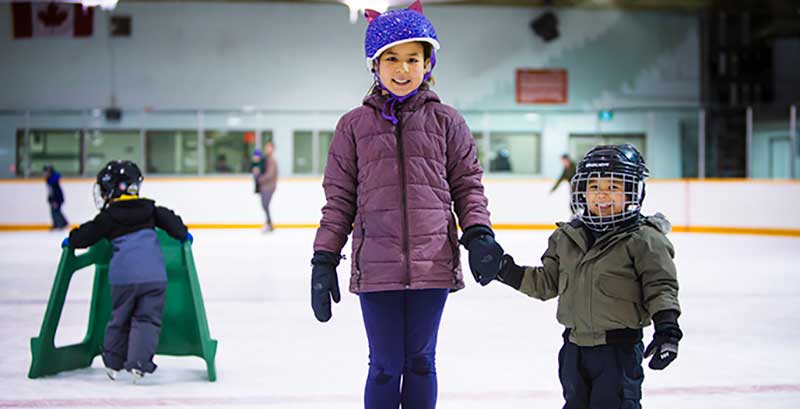 SKATING
Make it a very Canadian March Break with a good old family skate! Enjoy School Break Family Skate for $2 admission at the Wayne Gretzky Sports Centre on Monday, March 16th and Wednesday, March 18th from 1pm-3pm. There's also Family Skate on Saturday, March 21st from 3:30pm-5:30pm and Sunday, March 22nd from 5:30pm-7:30pm for $3.50 per person.

SWIMMING
Dive in and make a splash with family swim! From Monday to Friday, March 16th-20th at 1:30pm-3:30, enjoy family swim at the Wayne Gretzky Sports Centre.

GAMETIME
Food, games, & sports all in one place! Another great option for a rainy day or evening out with the family.

GLENHYRST ART GALLERY
Let your imagination run wild at Glenhyrst March Break Camp. From knights and fairies to the metamorphosis found in so many children's tales. We spend the week telling stories, learning about art forms and creating new characters. This week will be full of exploring, imagining and dreaming and a whole lot of art too.
Monday March 16, 2020 – Metamorphosis
Monday we will transform and alter fan cards, change unlikely materials into art, create marble paper and use found materials to decorate colourful and imaginative structures all while using your imagination!
Look Forward To Creating: Fan Card Alters, Found Object Collage, Shaving Cream Marble Paper.
Tuesday March 17, 2020 – CLAY Day
Who doesn't like to feel the squishy, cool and slimy feeling of clay between their fingers? Well on Thursday we do just that all day long!
Look Forward to Creating: Clay cactus pots and Secret Flowers
Wednesday March 18, 2020 – It's a Knight's Life
Everyone can relate to stories of knights and princesses, right? Well this week we dive into all things medieval and create epic items that every kingdom needs.
Look Forward to Creating: Coat of Arms prints, Knight's Shields, Magic Wands and Crowns.
Thursday March 19, 2020 – Disney Studio
Disney brings us beloved memories of the characters, the stories and the adventure. Create elements from classic stories, on this day of all things Disney!
Look Forward to Creating: Character keychains, adventure binoculars, and Watercolour and pastel character portraits
Friday March 20, 2020 – Fantasy Friday
Fairies, Gnomes, and creatures only our imagination can create! Make them colourful abodes and gardens for all the characters you can dream up!
Look Forward to Creating: Building Fairy and Gnone homes and gardens, making Gnome and Fairy Puppets
For more details visit: https://www.glenhyrst.ca/2020-march-break-camp-description/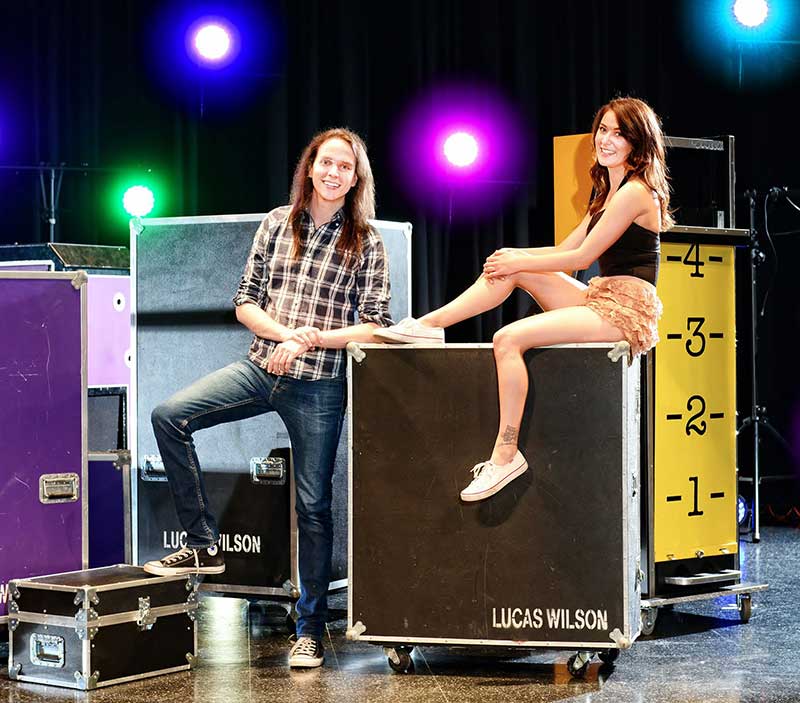 SANDERSON CENTRE
March Break Magic
On Monday, March 16th at 2pm and 7pm check out this amazing magic show for $15 per person.
Help A Child Smile proudly presents March Break Magic! Direct from the pages of Guinness World Records and your TV, join The Illusionist Lucas Wilson and his marvellous assistant Kelly Defilla as they bring their family-friendly magic show back to Brantford for 2 incredible shows this March Break! Lucas will perform some of his favourite illusions and introduce spectacular new ones for this March Break Magic special presentation! Enjoy the show and help raise funds for Help A Child Smile and awareness of childhood cancer.
KIDTASTIC
Stop by Kidtastic during the March Break to burn off that energy and have fun.
Special Events Daily Monday-Friday with regular Admission.
Hours:
Monday-Friday: 9:30am – 7:30pm
Saturday, March 14th: 10:00 am- 5:00 pm
Sunday, March 15th, Saturday, March 21st, & Sunday, March 22nd: 10am-7:30pm
Monday- 1-1:30 & 2:30- Science Experiments.
20 spots per session. CALL TO REGISTER
Tuesday- 10:30 am- Princess Visit
Wednesday- All Day- Inflatable Axe Throwing
Thursday- Crafts and Activities ( Large Group Visit 10 am-2:30 pm)
Friday – 12:30 pm Jungle Jamz Reptile Show
For more details visit: https://kidtasticadventures.ca/special-events/
CROCK A DOODLE
Rainy day over March Break? That's just the time to stretch those creative muscles! Paint pottery at Crock a Doodle in Brantford. This cheerful studio is drop-in style and has everything you need to get painting! For all ages, abilities!
Hours:
Monday, Tuesday, Thursday, & Friday: 10am-8pm
Wednesday: 10am-6pm
Saturday: 10am-6pm
Sunday: 12pm-5pm
For more details visit: https://crockadoodle.com/brantford/
We hope you have a wonderful and safe March Break with the family!