Events Happening in Brant County This November
November 1st-3rd:
Christmas in Paris
What? Start the holiday season with this popular juried Christmas Artisan Show & Sale, with over 30 local artists and crafters who are members of Kindred Spirits Artisans of Paris.
When? Friday from 6-9pm; Saturday from 9:30am-5pm; Sunday from 9:30am-4pm
Where? Paris Fairgrounds
Cost? $2/person
November 2nd:
Tastes of the Season
What? Join us for our annual Tastes of the Season event! Experience a variety of vendors offering delicious traditional dishes, crafts, holiday gifts and more!
Don't forget to enter your name into our draw for a chance to win a prize p
When? 10am-3pm
Where? Her Majesty's Royal Chapel of the Mohawks National Historic Site
Cost? Free
November 9th-10th:
Paris Optimist Craft Show
What? Join us for the annual fall craft and vendor show at the Fairgrounds! *100 vendors with both handcrafted items and quality products. Stop by the Cafe for a snack or hot lunch.
When? 10am-4pm
Where? Paris Fairgrounds
Cost? $2/person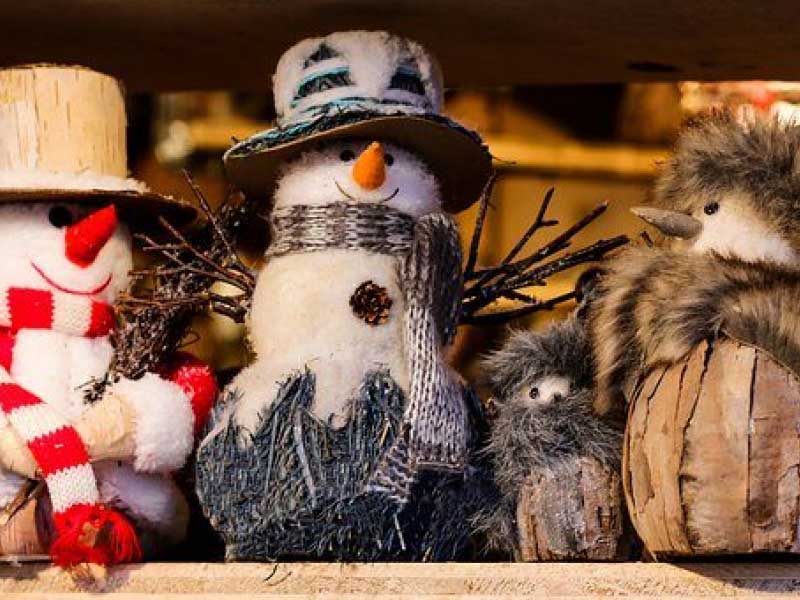 November 11th:
Remembrance Day Services
Services will be held in Burford, Paris, and St. George from 10:30am-12pm.
Burford:
Colour parade will march from the Burford Legion, 6 Park ave – to the Burford Cenotaph on Park street. A one hour service will be held at the Cenotaph.
Paris:
Colour parade will march from Rexall Parking lot on Broadway to the Cenotaph on Mechanic street where a service will be held.
St. George:
Join us on November 11th each year for our REMEMBRANCE DAY SERVICE at the Cenotaph on Main Street, St. George at 10:30 a.m. A Community Luncheon at the Legion will follow the service.
November 14th-25th:
12 Days of Christmas
What? Canadian Made for Christmas! Come visit our St. George, Ontario studio where we proudly create pewter gifts, gemstone jewellery and stone decor right on-site. Our 2600 square foot showroom is open all year. You will find more than 3000 pewter giftware items, jewellery, fossils, mineral specimens, stone carvings, rock tumblers, jewellery making supplies and gemstone beads. In November, we create a Christmas Room just for this event. It is filled with over 200 styles of pewter ornaments and holiday themed pewter gifts and jewellery. Betty & Robert invite you to drop in and experience Canadian Christmas shopping in a relaxed country setting. Free coffe & treats
When? 10am-5pm; Closed Sundays and Mondays
Where? Robert Hall Originals, St. George
Cost? Free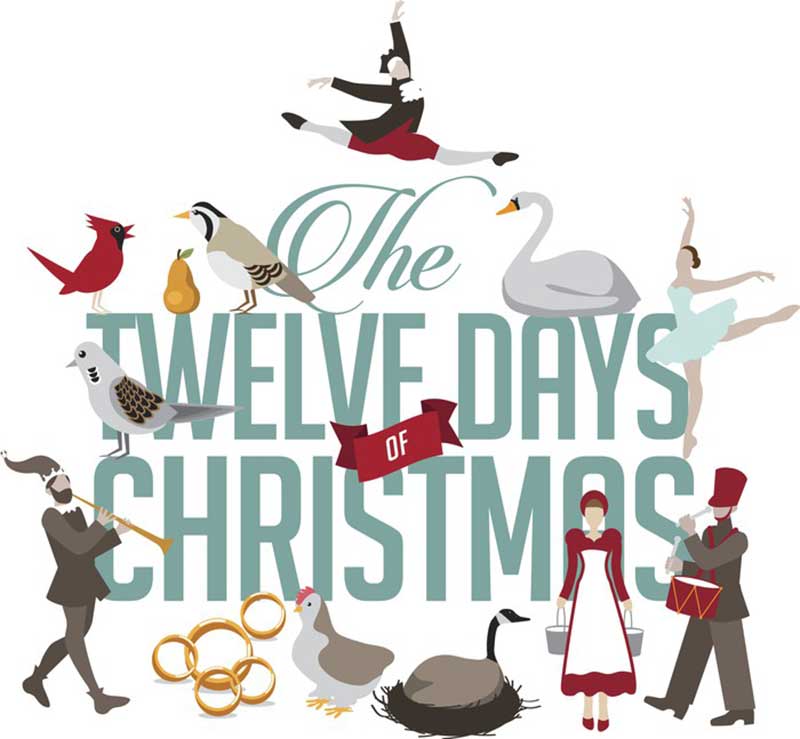 November 22nd:
Paris Jinglebell Night
What? Come experience the charm of 'Canada's Prettiest Christmas Town'.
Join us for our 11th annual biggest and best Jingle Bell Night in downtown Paris, Ontario.
The years largest shopping and entertainment event in downtown Paris will include free events such as our annual 18 foot town tree lighting at 6:30pm, horse drawn wagon rides, tax free shopping (at participating stores), a chance to win a $500 shopping spree, Country 104 live DJ, Cram-a-Ram charity drive to benefit Nova Vita, Doug the Stilt Walker, Magic Tony, Cotton Candy by Sojourn Church and much more…
When? 4-9pm
Where? Downtown Paris
Cost? Free
November 24th:
Burford Optimist Breakfast with Santa
What? Enjoy breakfast with Santa at this annual event!
When? 9-11am
Where? Burford Agricultural Hall, Burford
Cost? Tickets available through membership & at Brians place.
November 29th:
St. George Lions Turkey Roll
What? All St George Membership will have tickets for sale. There will be at least 8 rolls of the drum. Each ticket gives you 15 chances to win. Please join us. Admission is free and there is food! See you there!
When? 7-11pm
Where? South Dumfries Community Centre, St. George
Cost? Free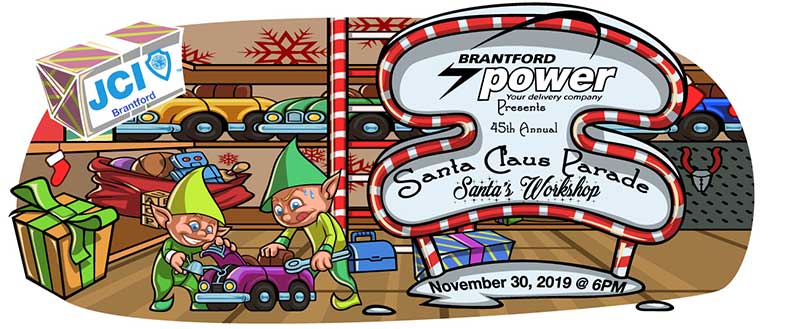 November 30th:
JCI Santa Claus Parade & After Party
What? Join us for the 45th Annual JCI Brantford Santa Claus Parade on Novemeber 30, 2019. Beginning at Stanley & Dalhousie at 6pm and continuing downtown to Harmony Square. Be sure to bring donations of money, food, and letters to Santa, which will be collected along the route. Registrations are open until a couple of weeks before the parade, so there's still time to get your entries in. If you'd like to volunteer, please message us to help us make it another fantastic event. Sponsorship opportunities are still available, please contact us for details.
When? 6-8pm
Where? SC Johnson Community Centre
Cost? Free
November 30th & December 1st:
Christmas Multi-vendor EXPO!

What?  100+ vendors showcasing their products in one location!
When? 10am-3pm
Where? Paris Fairgrounds
Cost? Free
We love the fall and the run-up to holiday season in Brant County. There's a lot going on this month, so even though it's getting cold out, we hope to see you out and about enjoying what our great community has to offer. We know our Brantford real estate team will be doing just that – hope to see you soon!