Get Outdoors In Brantford This Summer
The summer is here and the great outdoors is calling! As kids, my brothers and I didn't have iPads or cell phones. We honestly weren't even really interested in Gameboys. We had a Nintendo and that was that. So we spent a lot of time outside, playing "Grounders" at the park behind my house, having water gun fights with the neighbour kids, riding our bikes, rollerblading, digging holes (don't ask why…). I was probably the last of the generations that had parents calling out to their kids to come in for dinner and bedtime. Otherwise, we basically lived outside. And I wouldn't trade that childhood for the world. I just wish the generations of kids now didn't have quite so many screen distractions so that they too can enjoy that kind of childhood filled with nature and adventure. So, if you and your family are trying to make the outdoors a bigger part of your summer routine here are some great ways to get out in nature right here in Brantford!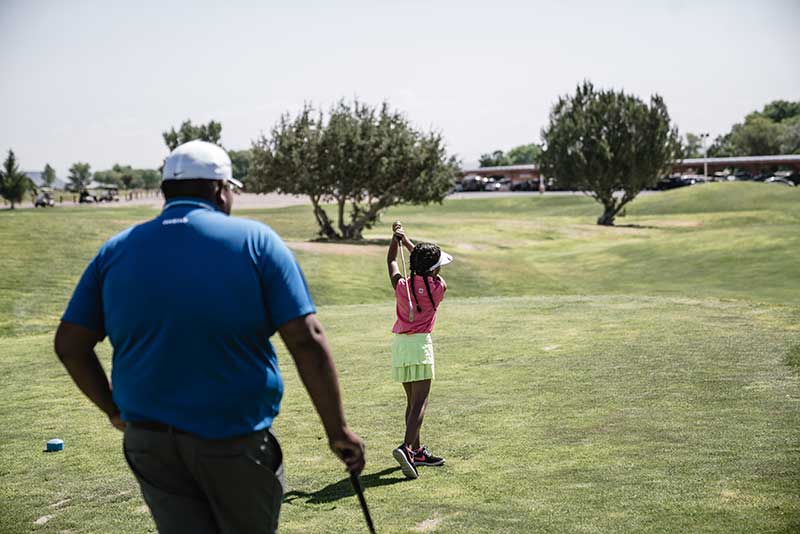 Take the Kids Golfing!
You never know when your child will come across a hobby they love. My brother started golfing when he was 11 years old and here we are 15 years later and he still plays. Brantford has 2 public and 1 private course which is impressive for a city of modest size! What's great is that most courses offer reduced fees for Junior players so you can get the whole family on the green without spending too much green!
Northridge Municipal Golf Couse & Learning Centre (public)
https://www.brantford.ca/en/things-to-do/northridge-municipal-golf-course-and-learning-centre.aspx
Arrowdale Municipal Golf Course & Learning Centre (public)
https://www.brantford.ca/en/things-to-do/arrowdale-municipal-golf-course.aspx
Brantford Golf & Country Club (private
https://brantfordgolfandcountryclub.com
Hike the Trails
Brantford and surrounding area has a wonderful trail system which is conducive to walking, biking or taking the dogs out for a jaunt. Whether you want to take the trek to Paris, Cambridge or Hamilton the choice is yours! Bring the family and make a day of it! For more details on trail routes, please visit: https://brantwaterways.ca/Brantford-Hiking-Trails
Earl Haig Family Fun Park
I've never met a kid who didn't like a waterpark. Seriously, what is it with kids and waterparks?! Fortunately for all the kids out there we have Earl Haig water park right here in Brantford! With a variety of water attractions including a splash pad, swimming pool, waterslide, lazy river, and activities including batting cages, mini-putt, and inexpensive day passes, Earl Haig Family Fun Park is not simply an attraction, but a destination! The Daily Family Splash Pass at Earl Haig is just $33.25 for a family of 6.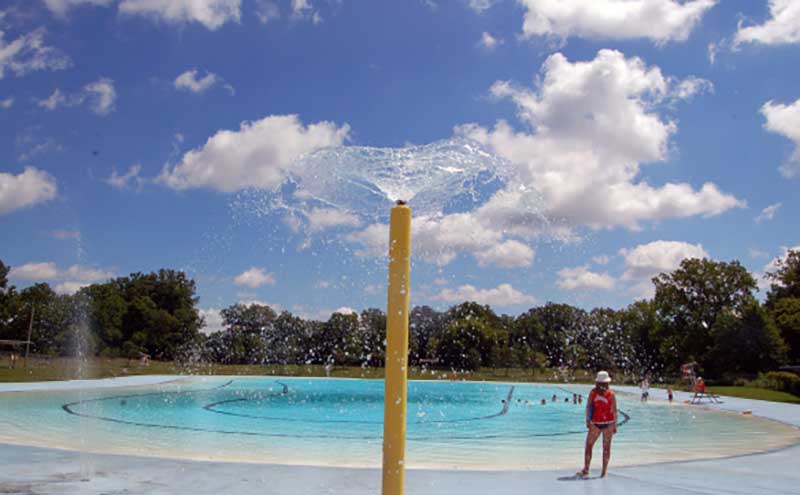 Brant Park
I am most familiar with Brant Park for swimming and picnicking, but it's also a popular destination for campers, anglers, hikers, birders and paddlers. Situated on the banks of the Grand River, the park has both serviced and unserviced camp sites, easy access to the Trans Canada Trail, boat launches, picnic sites, a 1.25 acre swimming pool and so much more!
Heading out to Brant Park is an ideal way to spend a sunny afternoon. Pack up a picnic lunch, get the plastic flamingo and cool off in the massive pool!
Rafting, Tubing, Canoeing & Kayaking
Tubing has to be one of my favourite summer activities. It's such a treat to be able to casually float down the river with the sun hitting your face and not be absolutely freezing. Grand River Rafting specializes in customized paddling, hiking, cycling, fishing and camping programs. Guided Grand River rafting trips make the Grand Valley come alive with three to five hour trips. They offer activities suitable for all ages as well so no one in the family has to miss out.
Here are some of the activities they are currently offering for the summer:
Whisper to the Moon
Experience a paranormal night paddle with a Haudenosaunee guide to Chiefswood National Historic Site, the birthplace of Mohawk poetess E. Pauline Johnson, built in 1856. Local guides will share ghost stories and legends as they lead you through a paranormal investigation of the mansion.
Ontario Moonlight Paddle on the Grand River
Choose either a guided starlight or moonlight 13km paddle on the Grand River. Guides teach you the stars and constellations while you paddle. Wildlife you may see includes beaver, deer, owls, herons, raccoons and coyotes.
River Tubing
Enjoy a lazy river tubing experience for all ages along the Grand River.
Brantford Rotary Bike Park
Enjoy Brantford's newest outdoor attraction – the Rotary Bike Park! Complete with jump lines for all skill levels: beginner, intermediate, and advanced, there's a run for everyone! For more details please visit: https://www.brantcyclingclub.org/trail-building/bike-skills-park/
Brantford Twin Valley Zoo
Built on 25 acres in the beautiful County of Brant, Brantford Twin Valley Zoo is a great place to observe a collection of native and exotic animals maintained in natural surroundings. Visit the animals, bring your lunch and enjoy the picnic area, then take a stroll on the short nature trail within 5 acres of woodland.
We can't wait to get out and explore all that Brantford has to offer this summer. The Munir Group team wishes you a safe and happy summer! Cheers!