September 2019 Brant County Events
It's that time of year for the infamous PSL (pumpkin spice lattes) to make its return, the start of sweater weather and all the fall themed festivals! What are you excited for?!
September 5th-8th
Six Nations Fall Fair
What? This year will be the 152nd annual Six Nations Fall Fair! This weekend long event is held right in the heart of Ohsweken, so you won't miss a thing! They have so many events going on, you'll be entertained for hours! 3 Local food vendors also set up shop for some amazing meals! So be sure to stop in for this year's Fall Fair!
When? Friday & Saturday: 10am-10pm; Sunday: 10am-6pm
Where? Six Nations Fairgrounds
Cost? Free
September 8th
Skip's Brantford Burst Colour Run
What? Brantford BURST 2019 is our third annual 5K+explosion of colour & FUN! Join us at the starting gate in the Earl Haig parking lot on Sept. 8th. The un-time colour fun run for people of any age starts at 11 am. Our scenic course follows the Grand River, looping at Birkett Lane & returning back to the Earl Haig parking lot. This year you can stop at the 5K mark or keep going for the bonus run! After you cross the finish line, you are invited to celebrate inside Earl haig Family Fun Park.
When? Starting at 11 am
Where? Earl Haig, Brantford
Cost? Admission: Adults – $35, Seniors – $25, Spectators – $5, Discounts offered to teams of 4+ participants
September 13th-14th
15th Annual Truck Convoy for Special Olympics
What? The Truck Convoy for Special Olympics is a celebration of the Trucking Industry in support of Special Olympics. It is a unique one-day event where Law Enforcement make special dispensation and escort a convoy of trucks through parts of Southern Ontario. The event raises much needed funds and awareness for Special Olympics.
Participants meet at Paris Fairgrounds and are then escorted in a convoy on a pre-determined route, then back to the fairgrounds where they are welcomed by the local Special Olympics community – athletes, families, friends, colleagues, Law Enforcement, and the organizations, companies and agencies that make up the trucking industry.
A celebration will follow which includes lunch, awards ceremony, prize draws, family entertainment and much more!
The World's Largest Truck Convoy began in 2005. Since then, the event has raised over $600,000!
When? For full schedule & additional details, please see: https://www.truckconvoy.ca/convoys/brant2019/
Where? Paris Fairgrounds
Cost? Free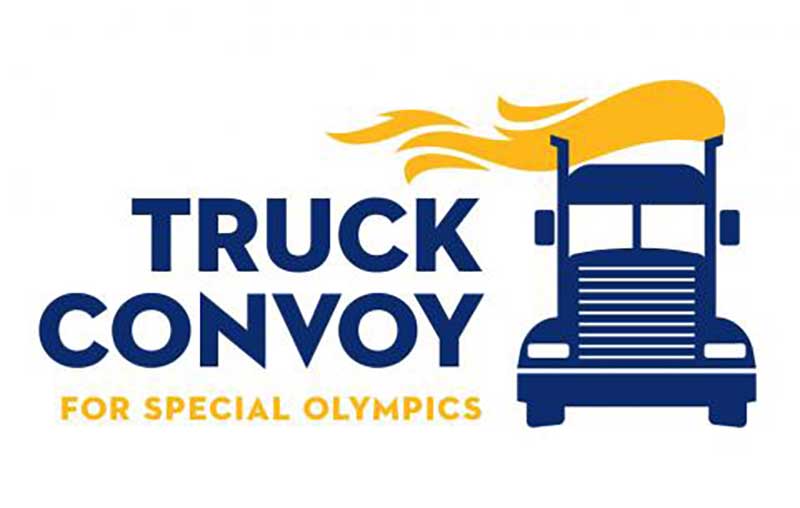 September 13th-15th
Brantford International Jazz Festival
What? A lively festival with four stages of free entertainment that celebrates the love of jazz and its culture.
When? Starting at 7 pm
Where? Harmony Square, Brantford
September 14th
Harvest Festival
What? Come out and enjoy all the fresh, locally produced fall foods that Brantford and the County of Brant have to offer. Bring the family for some fun photo opportunities, and soak up the summer sun while you do some shopping.
When? 7am-2pm
Where? Brantford Farmer's Market
Cost? Free
September 15th
Brantford Terry Fox Run
What? The Terry Fox Run is a non-competitive event where people get together as individuals, families, and groups to raise money for cancer research in Terry's name. It is a day of celebrating Terry's legacy and helping to keep alive his dream of finding a cure for cancer.
When? Registration 8:30 am; Run starts at 9:30 am
Where? Lions Park, Brantford
Cost? For more details and pledge forms, please see: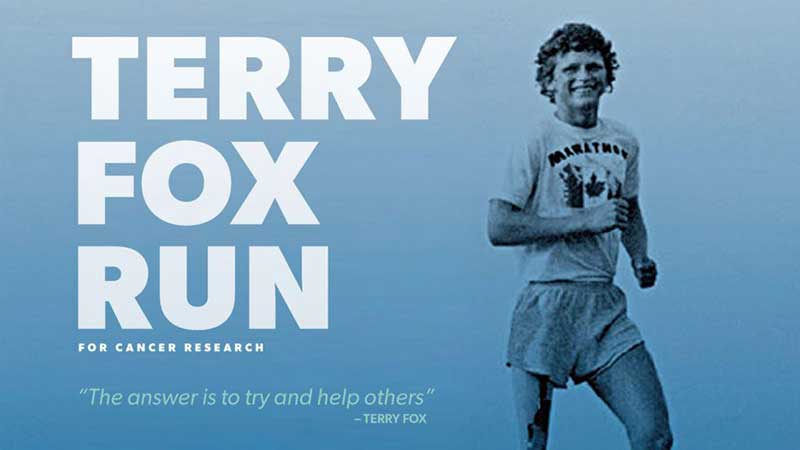 4th Annual Brantford Kinsmen Annual Car Show & Swap Meet
What? As we get gear up for one of the largest Car Shows in Southern Canada, at our 46th Annual Car Show there are many things to do. We hope that the weatherman gives us a beautiful shinny day, but all we can do is hope for cause we just love to see all of our spectators and those beautiful shinny rides.
The Kinsmen Club of Brantford is always proud to hold our Annual Car Show & Swap Meet on the third Sunday in September. This years show is on Sunday September 15, 2019 from 9:00a.m. – 2:30p.m.. Through events like this, we raise greatly needed funds to support CYSTIC FIBROSIS and many community causes. We are constantly praised yearly by the spectators and participants on our show.
We're always looking forward to seeing everyone and those sweet rides each and every year.
When? 9am-3pm
Where? Paris Fairgrounds
Cost? Admission: $5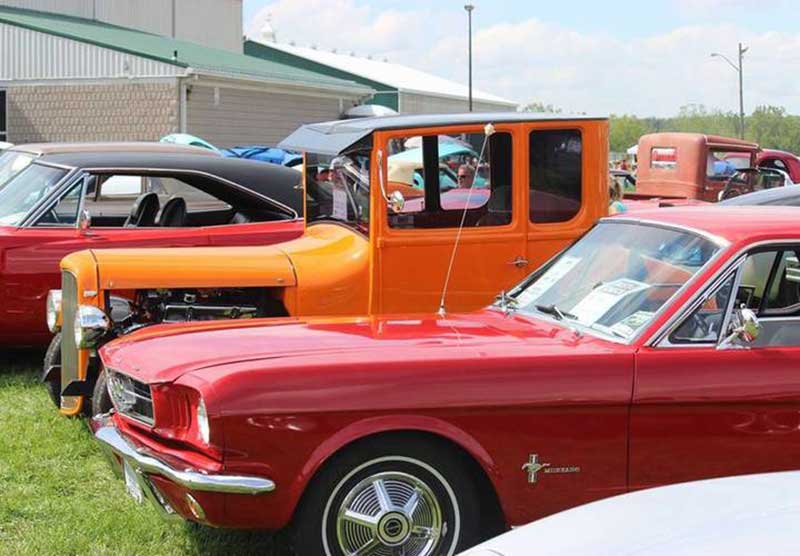 September 21st-22nd:
St. George AppleFest
What? Listed as a Top 100 Festival in Ontario (5 years) and winner of the 2018 #GoodTimesinBrant award, St. George AppleFest is an affordable family outing. There is everything apple – homemade pies, fresh apples, apple dumplings, apple cider, candied apples. Local farm markets display an array of fresh produce and delicious preserves.
When? Saturday: 10am-6pm; Sunday 10am-5pm
Where? Main Street, St. George
Cost? Free
September 21st
Buttertart Festival
What? The Great Canadian ButterTart Series continues as we return to Paris for year 2! This Series is a not just about the 150,000+ ButterTarts we bring to the Fairgrounds for one day but its about our promise to bring the best socialable experience. Enjoy one of the finest things in life CANADA has to offer – The ButterTart!
This year, you will be asked to be the judge. After having a taste of your favourites, cast your vote and help us crown the Best ButterTart maker!
Immerse yourself in The Great Canadian Series where you will have the opportunity to be "All Canadian Famous"!
Where? Paris Fairgrounds
Cost? Free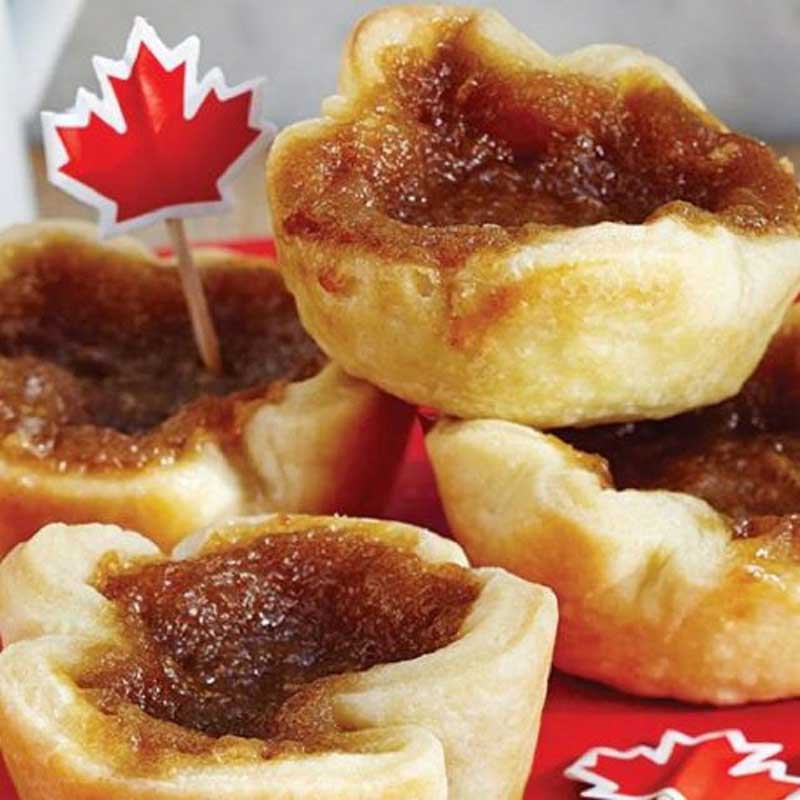 September 27th-29th
Culture Days
What? Take part in this coast-to-coast celebration of arts, culture and heritage by visiting one of the many free, interactive events taking place in Brantford & the County of Brant.
Where? Various Locations
Cost? Free
September 28th-29th
Brantwood Farms Fall Festival
What? Each Saturday and Sunday from 11-5 the farm transforms for our Fall Festival Weekends. The farm is open to the public for a day of fall fun for the whole family. With a variety of different events, there is something for everyone.
Where? Brantwood Farms
For more details on ticket cost, please see https://www.brantwoodfarms.com/fall-festival
September 28th
Brantford Symphony Orchestra Presents "An Italian Concert
What? Treat yourself to the finest music inspired by Italy, and let yourself be serenaded by the best from the world of opera, stage, & popular song.
When? 7:30pm
Where? Sanderson Centre
Cost? Admission – Students – $20, Adults – $45
September 29th-30th
Brant Studio Tour
What? With 15 locations participating, the Brant Studio Tour celebrates the creative process bringing artists and members of the general public together for a unique behind-the-scenes experience.
When? 10am-5pm
Where? Various locations
Cost? Free