Things To Consider When You're House Hunting
It's easy to get wrapped up in emotion or overwhelmed when you're house hunting. When you walk into a home that immediately makes you feel like you found "the one", the logistics can be easily forgotten. Keep these things in mind when you're house hunting and ask yourself, "does this home fit the criteria?" when you think you may have found the one.
Location
You can change a lot of things about your home once you've moved into it but location is not one of them. If you're looking for a home in a desirable location, you might have to prepare yourself to wait. Homes in ideal locations close to good schools, amenities, entertainment, and highway access don't come up as often and they are popular choices for many buyers. If you're not from the area you're looking to buy in, ask your realtor the reputation of the area. Take note of how busy the street is and what's nearby. You can even drive through the neighbourhood in the evening to get a better sense of what it's like (especially how noisy it is) in the evening.
Big Ticket Items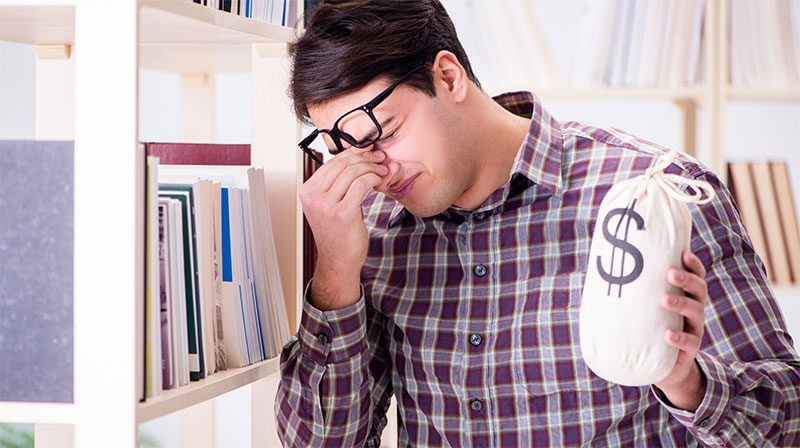 You found a house that has it all and requires minimal updating on the cosmetics, BINGO! But the next question, are the big ticket items up to date? Find out how old the roof is, if the air conditioner and furnace will need to be replaced soon and what about the hot water softener and water heater? Are they new? Rented? Don't forget to also look at the condition of the electrical panel. Purchasing a home with the big ticket items already updated and taken care of can save you a headache and huge expense down the road.
Parking
Do you have a driveway and garage? Can you properly fit all your cars? When you're looking to buy, make sure you have a safe place to park your vehicles. If you have to rely on street parking to park your vehicles, is that a deal breaker? Don't overlook this!
Smells & Odours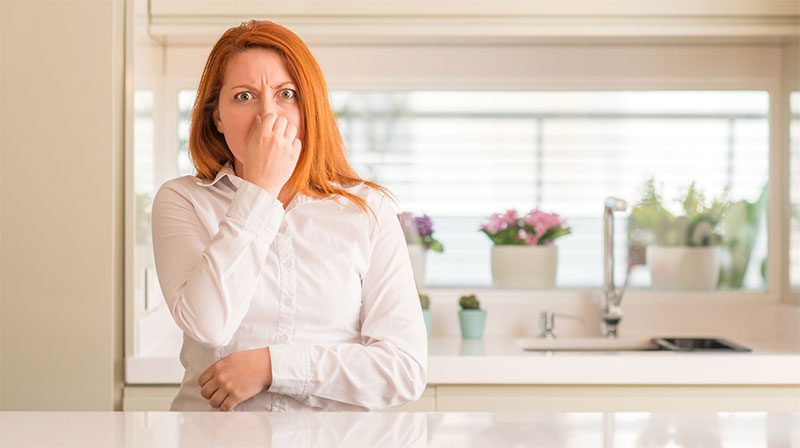 The smell of a home can tell you a lot about the condition of a home. When you walk in, keep a nose out for damp smells that could indicate mould. If there's strong pet odours be mindful that you might have to replace carpeting and flooring. And, don't forget about the smell of smoke. If a home has been smoked in this can be a tricky smell to mask even with washing and painting.
Size, Space, & Configuration
Yes, you can take down walls in living rooms or kitchens to give you more space and an open-concept layout. Unfortunately, there are more limitations when it comes to bedrooms. Make sure your bedrooms are large enough to accommodate your family comfortably. Does the primary bedroom have enough space for a king sized bed? Have a new born and also need room for a bassinet? Bring a tape measure so you can be certain.
Storage
Will your stuff fit? Some homes have more storage than others and you want to make sure you have enough space to store your stuff without it becoming cluttered. Things like a linen closet and pantry are awesome additions but also check to make sure every bedroom has a closet and that there's a closet in the entryway for coats and shoes.
Laundry
Having a separate laundry space is a huge bonus but so is main floor laundry. Make sure that your laundry area is accessible especially if going up and down stairs is an issue.
Finding a house that ticks all the boxes is no easy task but knowing what you're willing to compromise on and the things you aren't can make the process a little easier. Houses that aesthetically look great might need a lot of upkeep on the big ticket items or might be in a less than desirable area. Our biggest advice would be to do your research before you commit!