The Munir Group | Your Brantford Real Estate Agents
The Munir Group is the #1 rated team of Brantford Real Estate agents. Regardless of whether you're looking to buy or sell a property, our team of local Brantford Realtors will ensure it a simple, stress-free, and successful deal from start to finish. If you're interested in buying, make sure you view our
Houses for Sale Brantford
. If you're looking sell, please reach out to our team and schedule a
free home evaluation
.
Our Brantford Real Estate Listings | The Munir Group
The Munir group provides high quality service and professionalism when helping clients find their dream home. I enjoy seeing the beautiful social media posts that Emma posts as she makes sure to keep things up to date to make sure people can see the newest listings!! Highly recommend
We had the privilege of working with Nicole Steane on the purchase of our first home and I could not be any happier with her professionalism, knowledge and patience. She really took the time to listen to our needs and helped us find the perfect home for our family. I would definitely recommend Nicole and the Munir Group to anyone who is looking to purchase or sell their homes. I look forward to working with Nicole in the future!
I recommend working with Jen Connor at The Munir Group as she is knowledge, patient and professional. She assisted me with buying, selling and renting over a five-year period. Thank you Jen and Manny!
We had the privilege of working with Jen Conner to purchase my investment property. Jen has significant knowledge of the real estate market. We appreciate Jen's ability to recognize the complexity of the tenant-landlord relationship. 11/10 would recommend Jen to anybody looking to buy or sell their home or investment property!
I had an amazing experience with the Munir group with the purchase of our first home. Nicole Steane was very professional, patient and she listened to what we were looking for in a home. She provided her knowledge and gave us valuable feedback for each home we looked at. She definitely went above and beyond. I would recommend Nicole and the Munir group to anyone! Thank you Nicole for everything!
I had a fantastic experience working with the Munir Group. Nicole Steane is an amazing realtor who helped us with every step in the process of buying our first home! She was extremely professional and knowledgable, and went above and beyond to make the experience painless for us. I would highly recommend Nicole and the Munir Group to anyone and everyone! Thank you for all your hard work, Nicole!
We had a great experience with the Munir Group, and Nicole Steane in particular. She was super helpful and willing to go the extra mile which was especially helpful since we were first time home buyers. She made the process very easy for us and helped us stay on top of the crazy market. I would recommend her to anyone who is looking for an agent.
The purchase of my home was TOO EASY. Laurel handled everything and eased my stress. She is very professional and cares about her clients. I would recommend her 100% for any buying/selling/investing needs.
Dawn Jewell-Machado was an absolute pleasure to work with. She is a wonderful realtor who clearly has a passion for her job, and her clients.

We felt that Dawn acted in our best interest, always checking to make sure we were on the same page and making sure we got the deal that was right for us and our home.

Our fear prior to contacting Dawn and The Munir Group was that our home would sit on the market too long and we would be stuck in the dreaded "lim. Dawns hard work and dedication resulted in an incredibly fast sale of our house and we can't wait to start this next chapter of our lives thanks to her and the team!

We would highly recommend both Dawn and The Munir Group without hesitation to any family, friends or colleagues in the future.

A bonus and testament to Dawn is that while she was working as our realtor she was awarded Top Producer of The Year 2019! Congratulations again, Dawn!
Amy was AMAZING in helping us sell our home.We highly recommend The Munir Group ❤
See What Past Clients Are Saying About The Munir Group 
VOTED THE BEST BRANTFORD REAL ESTATE AGENTS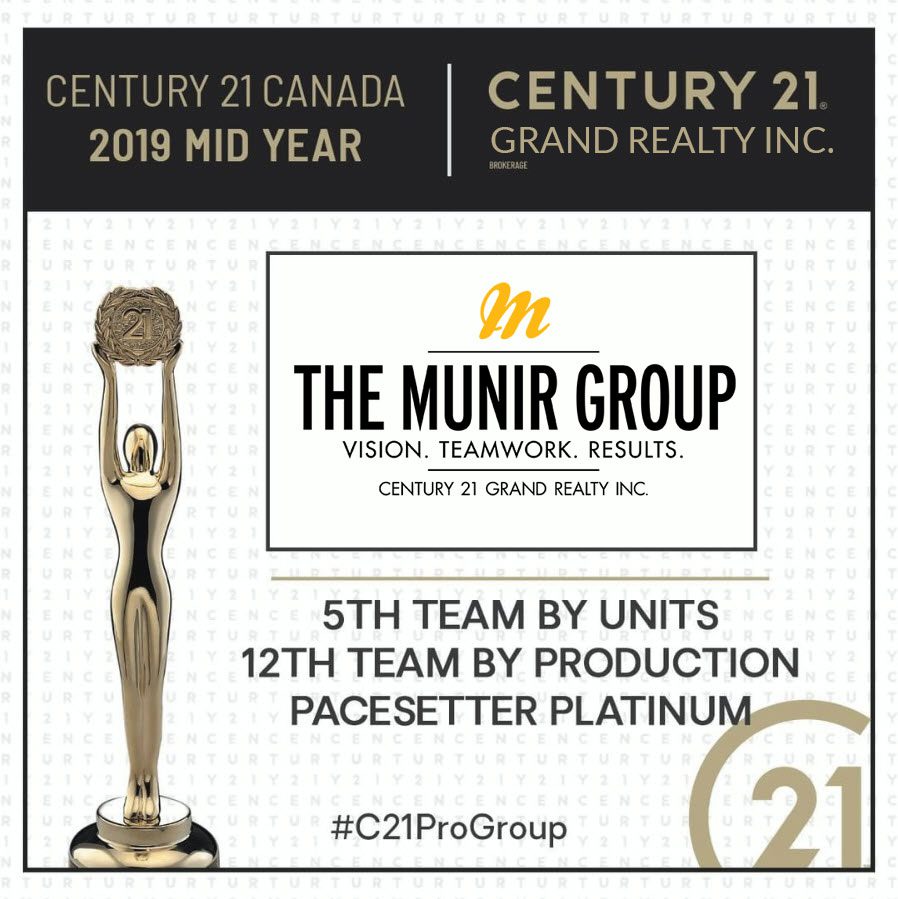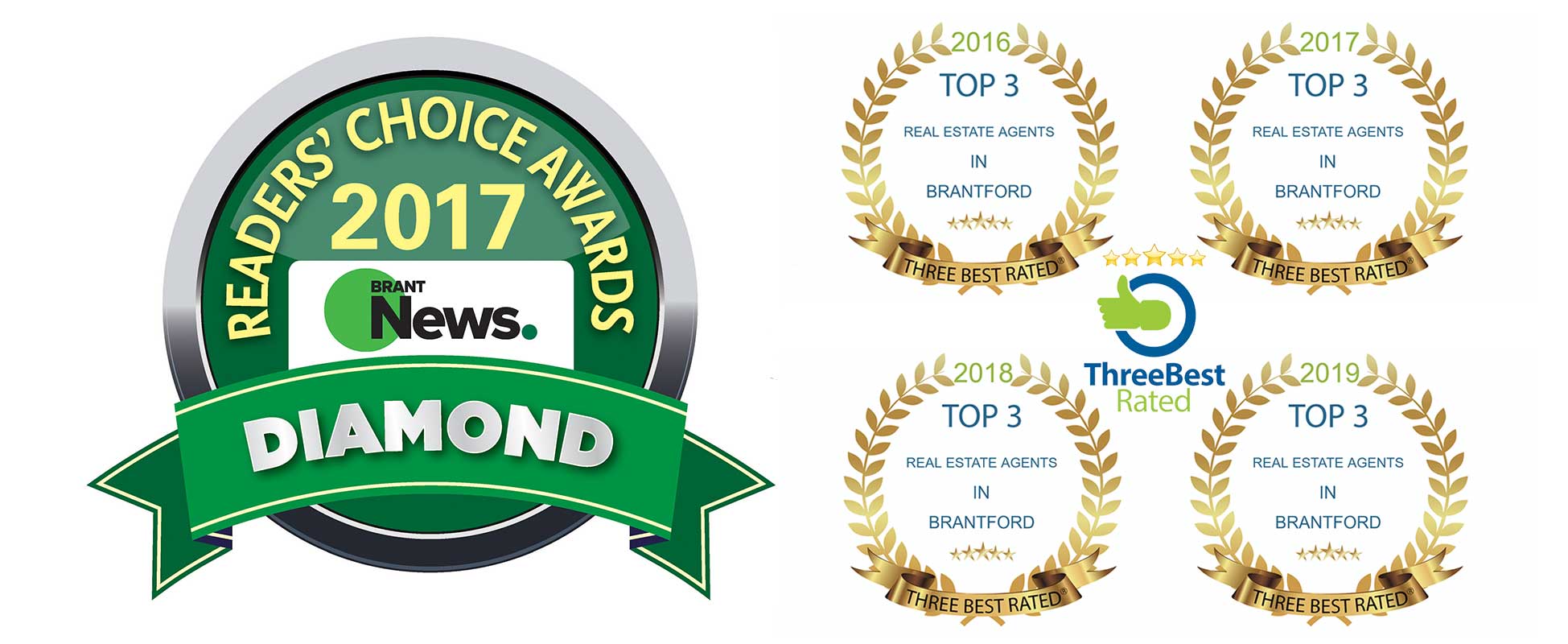 Brantford's Results Driven Real Estate Brokerage
While buying a house or adding yours to the MLS listings of houses for sale in Brantford may seem easy, in reality it is anything but!  It's not just a For Sale sign on the front yard of your house and some pictures of your home for online real estate listings.  There are a lot of moving parts between listing your home, signing a contract and closing the deal.  As Brantford realtors, we pride ourselves in knowing you can rely on us to effectively negotiate on your behalf and handle any problems that can occur. Our team of real estate agents can help you with everything from home inspection repairs, contingency releases, lender requirements, to concurrent buying and selling of houses and more.
Did you know three out of four real estate agents aren't true professionals? Many agents have backgrounds in other professions and have just recently transitioned into real estate as realtors.  The problem with this is that a real estate agent relies on his or her experience to properly evaluate, strategically price, market and advertise your home or a home you are interested in.  The negotiating skills necessary to correctly represent you throughout the buying or selling process can only be learnt by bringing parties together and closing deals in the Brantford real estate market.
Choosing to look at houses for sale in Brantford could be the most important investment you make in your life, so choosing the right real estate agent to work with is extremely important.  Our group consists of professionals that have real estate in their veins.  We know the ins and outs of Brantford and Brant County real estate, meaning you get the best deal possible on a purchase or a sale.  Get in touch with us anytime to talk about your home ownership dreams and ideas.  We will locate and help you buy your perfect home or we can help make sure you get the best price for your current one when it comes time to list it in the Brantford MLS listings.  With over 20 years of local market experience and hundreds of successful deals on record, we are the top choice Brantford realtors. 
The Munir Group | Top-Rated Brantford Realtors
Working together with us is easy and enjoyable!  We provide a stress-free environment where you will never feel pressured to close or commit if you aren't ready.  All members of our group are homeowners and know exactly how uprooting the process of selling your house in Brantford or browsing through MLS listings in search of suitable houses for sale can be.  We are here to consult with you and clarify everything throughout the entire process.  Every deal is done with complete transparency so you can be confident you're making the right decision.
You'll notice our level of commitment the moment you get in touch with us for your first consultation.  We will explain all aspects of buying or selling a home in Brantford - from MLS Listings to open houses and to how deals get closed. We provide community information as well as relevant market updates and have the resources to locate homes that suit your preferences. The Munir Group will work with you through the entire process of selling a home or buying a home.
Want the peace of mind that the best is representing you?  With numerous industry awards and recognition's, Manny Munir and his team are the most trusted realtors in Brantford, with the record of accomplishment to prove it. What makes the best real estate agent?  We think it's a combination of market knowledge, top notch negotiating skills and having the tools to effectively advertise and market your property.  That's why every member of our team is a certified Brantford real estate expert, who will work for you to make sure your transaction is a success.  We aim to build strong working relationships with all our clients so we can work together to close your deal.
September 8, 2020
Introducing the Team – Miranda Dennis Miranda was born and raised in Brantford, Ontario. She grew up with an older brother (Cody, 29) and a younger
[…]
July 24, 2020
Team Blog by Jen Hello Munir Group Followers! When I was asking to write an updated blog about my life I honestly thought nothing much had
[…]
July 21, 2020
Introducing the Team – Marcy Saunders I was born in Hamilton, Ontario, the forth child of what would eventually be five children. Our family occupied a
[…]