Discover Rural Living at its Best in Waterford ON
Discover the Beauty of Waterford in Norfolk County, Ontario
Are you interested in Waterford Real Estate and potentially making this beautiful town in Norfolk County the place you call home?
Waterford, originally called Avery's Mills, is a community in Norfolk County with a population of 3,000+ people.
Nowadays, Waterford has become an attractive spot for retirees, families, and young professionals because it's an affordable, quiet, and safe residential spot. You can enjoy all the basic and advanced facilities of life in this relaxing area.
Waterford provides access to regional, national, and international destinations. That's why the local travellers prefer staying here while exploring the Norfolk county.
Waterford is home to different nations that lived here in different eras. Algonquin Nation was the earliest known inhabitants of Waterford. They were renowned for crafting arrowheads, and the evidence of their skills can still be found in open-worked field areas.
The Attawandaron nation was the next wave of inhabitants that lived in this region after the Algonquin nation. And the last significant native nation that occupied this region was none other than Mississaugas.
In a moment, we're going to provide you with far more exciting information about Waterford ON that we've collected and compiled for you here at The Munir Group. However, if you're planning on learning more about Waterford ON, we recommend you also check out our resources entitled Waterford Things To Do and Waterford Historic Sites.
We hope the following information helps you learn more about this beautiful township in Norfolk County, ON.
Brief History of Waterford, Ontario
Waterford has a rich historical past, but we won't complicate things by sharing detailed historical information when much of that can be found on our Historic Sites page that you can find a link to above. We've highlighted only a few important things one must know about this area.
In 1799, the first grist mill was built by Paul Averill in this region. That's why Waterford Ontario, was originally known as Avery's Mills. Paul also constructed a dam on Nanticoke Creek during this time.
Waterford's name rapidly changed over the years because the ownership of the mill was transferred to different individuals over time. In 1826, the local government built a post-office in this region. At this time, the name of this community was permanently changed to Waterford.
Waterford sits on the old Canada Southern Railroad that connects Buffalo to Detroit. Waterford is recognized as the land of farmers because it's surrounded by agricultural land with corn, tobacco, and tomatoes among the chief crops. The decline of the tobacco industry left a severe impact on the area farmers, but they maintained their strength by exploring wine grapes, lavender, and ginseng.
In 1979, a devastating tornado severely damaged homes, trees, and public property of Waterford. And it took a lot of time and effort to cover the damage. However, the community came out of crises with the help of the federal government.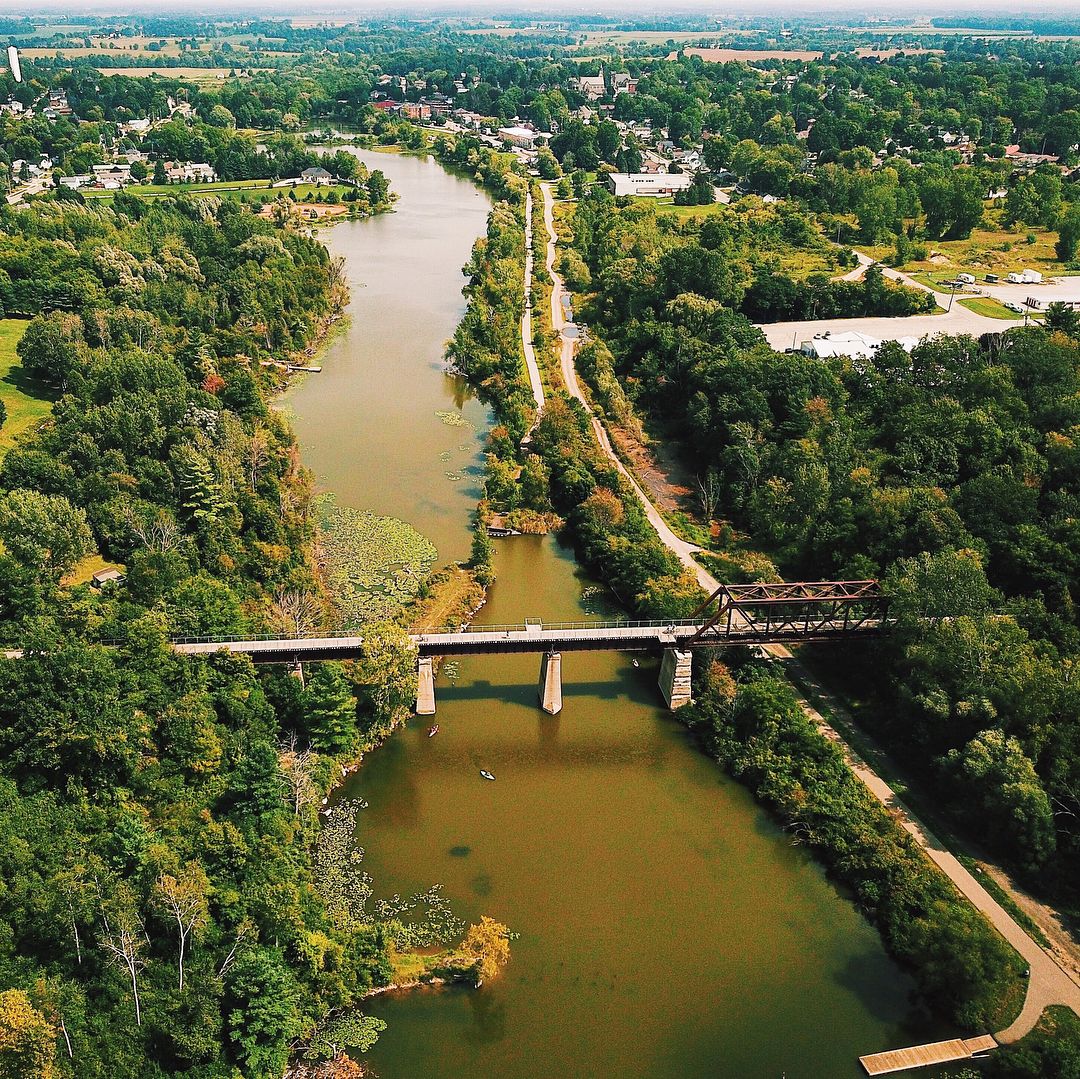 The Waterford Annual Pumpkinfest
The locals celebrate the Pumpkinfest during the middle of October. The interesting thing about this festival is that the locals design a huge "pumpkin pyramid" during this festival using 1500 carved pumpkins. Some other attractions of the Pumpkinfest are the soapbox derby and a car show.
This festival plays an essential role in boosting the local economy. Many banks, restaurants, stores, and the LCBO get a great benefit from this festival every year.
Real Estate in Waterford ON
Waterford in Norfolk County, Ontario is an emerging community for real estate investors. The prices of real estate are quite affordable in this region. Some investors are now establishing housing societies in this region, and they're getting a positive response from people. The neighbouring cities' residents are also considering moving to this region because it provides quick and easy access to nearby cities.
So, suppose you're planning to buy a property in Norfolk county. In that case, Waterford must be one of your top considerations as it offers the convenience of the cities with its comfortable environment.
If you would like to learn more about property in this area, we invite you to contact us here at The Munir Group Waterford Real Estate Agency to discover rural Norfolk County living at its best.
Conclusion
Waterford has a small population of 3,000+ people compared to other communities of Norfolk County.
Although the community is developing, you can enjoy lots of exciting activities and things to do here. There are several tourist spots you can explore in this region. And you can also visit the nearby communities if you've come here for the vacations.
Discover The Beauty of Waterford Ontario
Discover Waterford Ontario with The Munir Group