Are you interested in visiting some of the top Waterford Historic Sites?
Waterford ON has a rich history that isn't only remarkable, but a joy to explore and experience. Here at The Munir Group Real Estate Waterford, we're continually helping out clients with their real estate needs throughout this area, which is why we've compiled our top choices for Waterford Historic Sites - Enjoy.
Our Top Choices for Waterford Historic Sites
Exploring the Historic Sites of an area is the best way to understand its residents' cultural values. The history of this picturesque town dates back to the late 1700s. The town is known for its contribution towards railway transportation and agriculture industries. Moreover, many companies also had their manufacturing units in this town at different times.
So, we can say that the town has a rich historical background. And the interesting part is that the local authorities have been paying serious attention to the historic buildings to preserve their history. In fact, there are several abandoned trails and rail lines you'd love exploring in this beautiful town.
The citizens of this community also play an essential role in preserving local history. Many visitors are surprised to see the many historic buildings, trails, and subjects in this town.
Here are some of our top choices for Historic Sites in Waterford you should visit if you're in the local area. However, before we begin, if you're searching for activities while in the area, also be sure to check out our Waterford Things To page as well.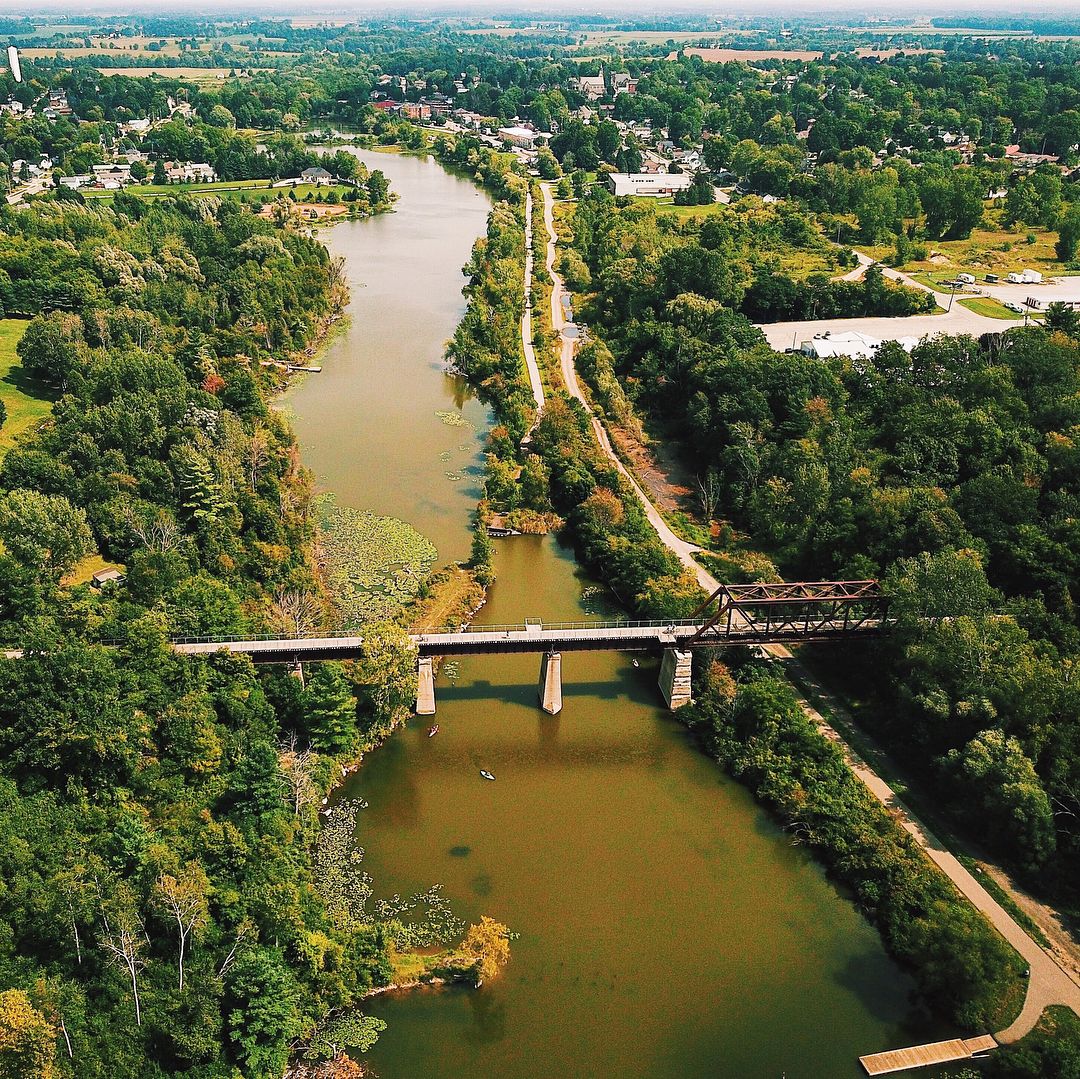 Waterford Heritage & Agricultural Museum
Waterford Heritage & Agricultural Museum is dedicated to preserving the local heritage and agriculture. As we've mentioned, Waterford was one of the most important towns that supported Canada's economy with its agricultural efforts.
The museum displays the agricultural equipment used in the past to harvest crops. You'd easily get lost on a fun and educational experience during your visit to the museum. The museum displays some of the amazing artifacts that can't be found elsewhere.
However, the administration still needs to make some improvements because there aren't any cards that may show information about the usage of different items.
And the problem is that you can't even find any staff member around you if you're interested in knowing the details of an object. The only way to learn the details of these objects is to take advantage of the guided tours organized by the administration. Similarly, some events are organized to share historical information with visitors.
Although the Waterford Heritage & Cultural museum is a bit small compared to other museums in Norfolk County, there is a great selection of antiques and collections that display a unique aspect of the local history.
Waterford Old Town Hall
The old town hall is an integral part of Waterford's history. The hall was built in 1902, and the local authorities restored it in 2005 to maintain its historical value. The hall offers seating for 180 guests, and it also has an auditorium with a stage. You might not know that the town hall is home to many local theatre productions.
Nowadays, it's used as a venue for theatrical, artistic, and musical productions. Similarly, the local organizations often use the hall for conducting different meetings. Furthermore, there is an art gallery within the hall that is dedicated to displaying fine art by professional artists. The gallery is also used for exhibitions when local artists get a chance to prove their skills.
The local musicians can showcase their skills on different concerts organized in this hall. The South Coast Jazz festival is one of the famous events organized in this town hall recently.
Waterford Antique Market
Waterford Antique Market is the ideal historic spot for those who like to collect souvenirs during their visit to a tourist spot. You'll get the opportunity to discover and collect some beautiful antique treasures here.
This antique market is best known for a wide variety of vintage goods. The market shows rare collections from different phases of history. You may also purchase studio pottery, furniture items, and outdoor accessories from this market if you want.
Black Bridge
Black Bridge is a century-old rail bridge surrounded by some other historical sites. Black Bridge isn't just a great example of old architecture but also offers panoramic views of Waterford Ponds, allowing exploring incredible fields of ginseng, tobacco, and potatoes. You'd probably be able to spot an eagle in the adjoining ponds and woods during your visit to Black Bridge.
The Black Bridge is accessible through the trails of Port Dover, Brantford, Delhi, and Simcoe. You can either walk to the bridge or you can rent a bike to get there. There are even some parking spots in different locations where you can park your vehicle and explore the area's beauty.
Old Silos
Old Silos are painted with stunning historical murals, and they offer a unique experience within the town. Whether you're on a historic trip or not, you must take a visit to this place to explore its beauty. There are several hiking trails in this region that offer a refreshing experience.
These silos are an essential part of Waterford's history because they were used for agricultural purposes at a particular time. The silos are still used for farming but not on a huge scale. However, you'd get to see beautiful scenery here while exploring the history of this region.
Waterford Historic Sites Conclusion
Waterford is a small town with incredible historical value. It has some beautiful historical sites that highlight details about the history of the town. You must prepare a list of historical sites before you go to visit Waterford Ontario.
We promise you won't get bored while enjoying a historic trip to Waterford, Ontario. The list of historical sites mentioned in this article will make any trip a memorable one.
We hope you've enjoy our top choices here at The Munir Group for Waterford Historic Sites to visit.
Discover The Beauty of Waterford Ontario
Discover Waterford Ontario with The Munir Group